AUSSIE MADE ENERGY STORAGE SYSTEMS AVAILABLE FROM MAGELLAN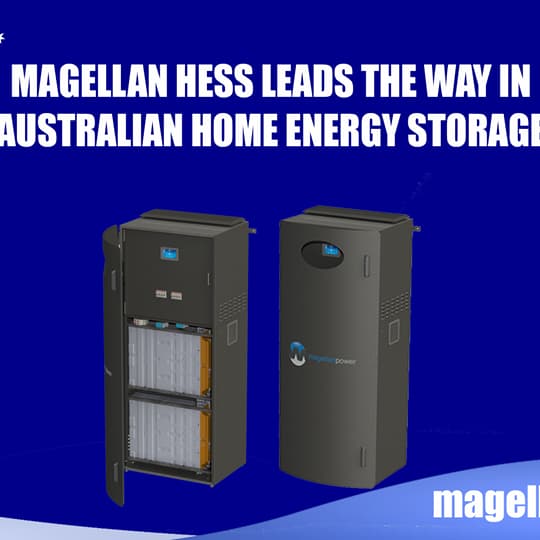 The Magellan Hybrid Energy Storage System (HESS), is an Aussie made product that can convert solar energy into usable power and stores it, giving you the ability to reuse the power at night.
Combined with a bi-directional energy management that recharges the battery at off-peak hours the MHESS saves on electricity bills, depending on the tariff used.
The HESS has been designed for the Australian consumer, containing everything in one unit and has no needs for inventers.
Since no parts are shipped from overseas, fast maintenance can be expected, the monitoring app for smart devices provides a range of different additional features, and the system can be retro-fit onto existing infrastructure.
The HESS has been designed for homeowners wanting to get more out of their existing solar panels.
Magellan Power
08 9434 6621