Aussie Made Aqualuma shines on world stage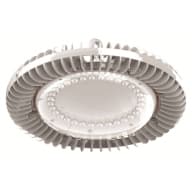 Aqualuma is a world leader in underwater LED (Light Emitting Diode) technology.
The company's extensive range of high quality LED lights can be found in many of the world's top boats, docks, jetties and marina complexes.
Aqualuma now also offers a wide range of cutting-edge energy saving Industrial LED High Bay Lights and Commercial LED Down Lights.
The Gold Coast based company has set a new benchmark in LED technology.
A proud Australian owned family company, all Aqualuma products are designed and manufactured in Australia.
Despite considerable cost savings, the company has never been tempted to move its operation off-shore.
"We're an Australian company that employs Australians, says director Carl Amor. "We want to provide jobs for the future generation of Australians.
"And by manufacturing our products in Australia we can maintain a much higher quality."
Carl and his younger brother Grant established Aqualuma in 2005 and have never looked back.
Aqualuma's lights are available worldwide and are patented in 127 countries.
They now export LEDs to 52 countries, with distributors in the US, UK, Dubai, Hong Kong and New Zealand.
And the company employs 16 full-time staff, with plans to increase that number by at least four in the next 2-3 months.
"We're expanding very rapidly," says Carl.
Those expansion plans include moving to larger premises close to its current headquarters at Helensvale – possibly before the end of the year.
The secret to the company's success?
"Our products are built to last," says Carl.
While overseas competitors can build cheaper products, they cannot match the lifespan of Aqualuma's LEDs.
"We outperform others (LED lights) by at least 20 percent – and we guarantee the product will last, he says.
"By manufacturing in Australia we can maintain strict quality control. We are able to offer a 5-year unconditional warranty on our products."
With a high-quality fitting, Aqualuma LEDs have an expected lifespan of 10-15 years, compared to 2-3 years with inferior imported products.
And by converting to long-life LEDs, manufacturers can expect significant energy savings, while reducing the company's carbon footprint.