AUSSIE ICON: ACCO TRUCKS STILL DRIVING INDUSTRY
01-01-2015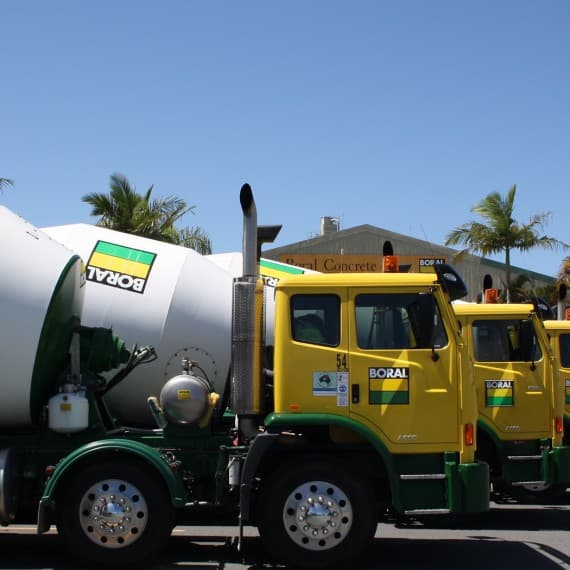 The Australian-designed and built ACCO range of trucks has been an integral part of the Australian transport industry since its introduction in the 1960s.
Engineered to meet local climatic conditions and stand up to some of the harshest driving conditions in the world, the ACCO is produced at the same manufacturing facility in Dandenong, Victoria where it was born.
The iconic truck has become the de facto platform for the vocational market, such as concrete mixers and garbage collection, throughout Australia.
The design combines the requirements of high body strength while preserving a light kerb weight which allows an ACCO to withstand the stresses associated with having a constantly revolving heavy load on its back while assuring the best efficiency for its payload class.
Queensland-based Greycart Pty Ltd is one company that knows the capabilities of the ACCO well.
Ross Books, owner and Managing Director of Greycart, said his company uses the eight-wheel version of the ACCO with a 7.6m agitator on the back to deliver concrete under contract to Boral.
Since buying his first ACCO truck in 1986, Books has added to Greycart's fleet and currently has nine ACCOs driven by his ten full-time drivers. Three of Greycart's ACCOs are based in Brisbane and six are on the Gold Coast.
Books' drivers deliver concrete to a wide variety of commercial and domestic construction jobs, but are also involved in large scale or unusual jobs.
"Our trucks have been loaded on to barges and sailed over to Stradbroke (Island) to a construction site," Books said. "We've also been to large infrastructure projects with massive 'raft slabs' requiring thousands of cubic metres of concrete to be laid in a single continuous pour."
Concrete is a versatile product, but as soon as the cement and water are mixed, the chemical reaction starts and there are only a few hours in which to deliver the concrete to site before it starts to harden in the truck and become unworkable. "Because of these time constraints, I need a reliable truck for delivering concrete," said Books.
A unique feature of the innovative but functional design of the ACCO is that since the first prototype, every part of its cab-chassis has been manufactured at the Iveco Trucks Australia Dandenong facility.
Since its introduction, more than 79,000 ACCO trucks have been driven off the production line. The engine and drivetrain of the ACCO have been designed to meet the emissions requirements of the ADR 80/03 standard.
The engine is one of the latest diesel designs featuring a Selective Catalytic Reduction (SCR) system, along with ABS brakes, active traction and the latest cooling system.