AUSSIE EARS POP UP OVERSEAS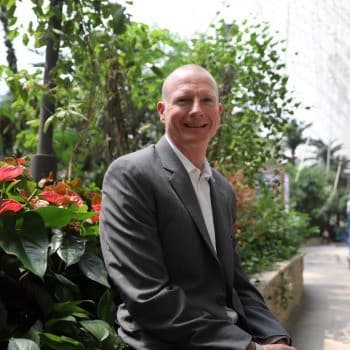 Cochlear chief operating officer (COO), Dig Howitt.
After a 30 year history in Australia, Cochlear is opening its first overseas manufacturing plant in China. 
Adamant that this move does not imply a shift in focus away from the country Cochlear was founded in, COO Dig Howitt said that the company is "committed to manufacturing in Australia," adding that the country is "totally integrated with out product development".
Cochlear will build the plant in the western Chinese city of Chengdu and hopes to have the first units rolling off the assembly line in four years once it has gained the necessary regulatory approvals. At full production, the plant will boost Cochlear's implant production capacity by 50 per cent.
The new plant will shore up its position in fiercely competitive Chinese government tenders, and take the pressure of the Australian plants when they reach their full capacity in "seven or eight years".
"That market presence is important," said Howitt. "There will be a small cost advantage that is important to us but that local presence and learning is a bigger factor."
"We thought about this on a global basis and this is where our manufacturing strategy [aligns] with our China strategy."
China was already one of Cochlear's top five markets and it is expected to grow quickly as the government continues to advocate for the use of implants for children with hearing difficulties.
Regulatory approvals are still being sought and the Chengdu plant will not roll out its first product – which will include hearing implants and sound processors – for as many as four years.