AUSSIE COMPANY MAKES ALL THE RIGHT MOVES FOR NEARLY 40 YEARS
29-10-2015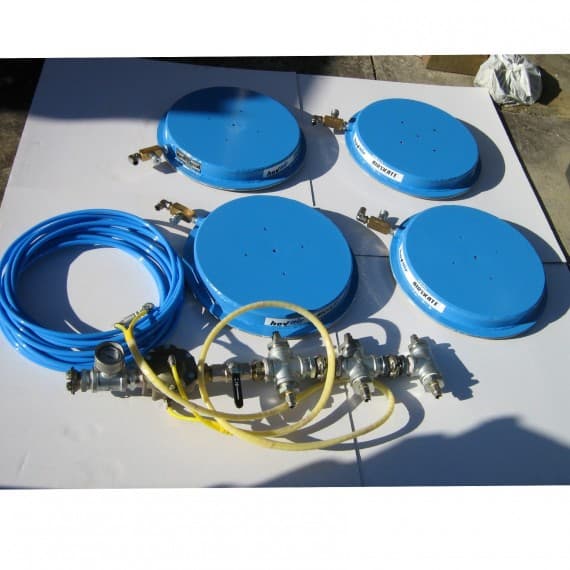 Geoff Sippel, principal of Sippel Group, first used his unique Australian Made AIRSKATES to move heavy equipment in 1976 – and the company has never looked back.
That first job involved the movement of 4 x 2.5 tonne Concrete Sewage Containers from under the Eastern end of Cahill Expressway in Sydney to the Circular Quay ferry terminals using 4 x AS18-HP Modules.
Since then the Sippel Group has moved many and varied items throughout Australia using a broad range of AIRSKATE sizes from 200mm to 550mm and 710mm diameter, 1000mm square.
Many fabricated pieces of materials handling AIRSKATE items, including the steel AIRSKATE are still being fabricated through the company's long association with Wardrope & Carroll – stainless, copper and aluminium fabricators.
AIRSKATE modules were recently used to successfully move a 35 tonne WW1 Mephisto German Army Tank now positioned for display in the Australian War Museum, Canberra. 
"The AIRSKATE concept provides excellent safety and ease of movement on a thin film of air," explains Mr Sippel.
"It is ideal for small, heavy and awkward loads on a reasonably smooth surface."
The Sippel Group also offers Australian Made electronic weigh packaging machinery, known as Sippel Hitech Electronic Weigh-Packing Auger Weigh-filling Machines.  
Wardrope & Carroll also fabricates this equipment, which is used to package selected various coloured gravels in Victoria and for exports to New Zealand. 
The machines also package various weight sacks or containers of cornflour, flour, biscuit crumb, plaster, salt plastic granules, or milled minerals and fertilizer products.  
The Sippel Group also manufactures small and large AIRFILM Turntables.
This includes a 36 tonne maximum capacity unit for railway wheel process manufacture storage and turning of 15 tonne coin and garbage trucks for major banks and a Melbourne Bank heritage building. 
Sippel Group
Ph: 02 9567 4889