AUSPACK 2019 OPENS FOR BUSINESS
26-10-2017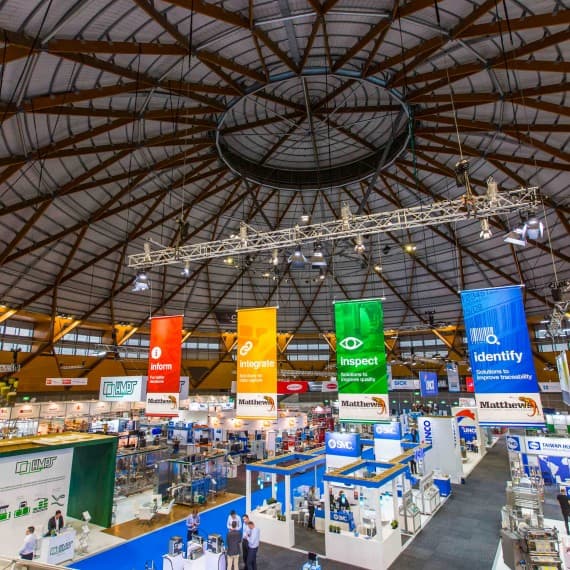 AUSPACK 2017 broke records in Sydney
Planning is underway for AUSPACK 2019, and the first phase of exhibitor applications has begun. The event is set for 26th to 29th March 2019 at the Melbourne Convention and Exhibition Centre, and will showcase the major trends in the food, beverage and pharmaceutical processing and packaging industries.
"With a record show in 2017, our 2019 event is already looking exciting," says Mark Dingley, Chairman of the Australian Packaging & Processing Machinery Association (APPMA), which owns AUSPACK.
"Processing Day, held as part of the growing Packaging & Processing Week, and the new awards were excellent inclusions and added a lot of value for visitors," adds Dingley. "We developed Processing Day to enhance the opportunities for processing companies to meet other key players and it was a very useful business tool, while the well-received PIDA Awards (the only awards programme of its type in Australasia) were an excellent way to recognise those making a significant difference in packaging and processing."
Ali Mead, Event Director with Exhibition and Trade Fairs (ETF), the organiser of AUSPACK, adds: "This time, exhibitor applications will be handled a little differently, with APPMA members and previous Melbourne exhibitors given first options in the four phases."
Phase 1 of the 2019 exhibition-space application process is open now for
APPMA members that have previously exhibited in Melbourne. Phase 2 will open on 7th November for all other APPMA members. All other previous AUSPACK Melbourne exhibitors will be able to apply for space from 5th December, and the remaining space will go on general release from 30th January 2018.
Says Ali Mead: "2017 was one very memorable show. AUSPACK 2019 is on target to be even more exciting and rewarding for the businesses who exhibit and attending visitors."
Exhibitions & Trade Fairs
02 9556 7993
www.auspack.com.au