ATOMISING NOZZLES SPREAD FLUIDS AND COOL MACHINES
14-05-2018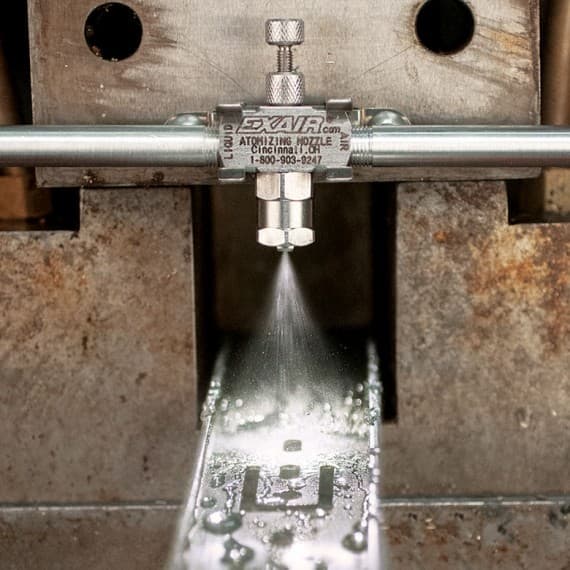 Available from Compressed Air Australia, Exair's new 1/8 NPT small external mix spray nozzles can atomise fluids at up to 94.6L/h, and can be used on liquids with a viscosity up to 800cP.
The small external mix nozzles feature a narrow angle flat fan pattern and are ideal when a thicker liquid needs heavy application over a narrow band. They combine liquid and compressed air to create a coating of liquid that can be easily adjusted to meet the needs of the application.
When used with water or coolant, atomising nozzles also offer an efficient means to evenly cool hot items in machines and automated processes. The external mix types allow airflow and liquid flow to be controlled independently, guaranteeing accurate fluid control.
Made from stainless steel, these Exair atomising nozzles are also available in 1/4 and 1/2 NPT with a variety of flow patterns and liquid rates. All models are adjustable, CE compliant and come with a 5-year "built to last" warranty.
Compressed Air Australia
1300 787 688
www.caasafety.com.au