ATDC's versatile new Series 2 commercial roller shutter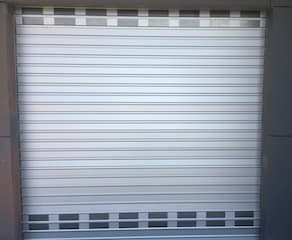 ATDC's new Series 2 commercial roller shutter is a welcome addition to its range of overhead door products.
This versatile roller shutter is capable of spanning an overall width of 5500mm in one section but can achieve unlimited spans by the use of centre mullions.
The curtain comprises 86mm high solid extruded aluminium slats forming a solid barrier.
Manual (with counterbalance helical springs) or motorised options are available, with the motorised solution recommended for wide and high openings.
ATDC recently completed an installation at the newly opened KFC store at Cameron Park,NSW. Project managers were Warriewood based Aspect Design & Development. The shutter is slotted for ventilation and the slots are secured by a perforated mesh infill.
For further information visit ATDC's website at https://www.trellisdoors.com. au/product/commercial- security/roller-shutters/ roller-doors-series-2- security-shutters or contact ATDC toll free from anywhere in Australia on 1800657435.