THE ASTRONOMICAL COSTS OF MISSING OUT ON MAINTENANCE
12-12-2017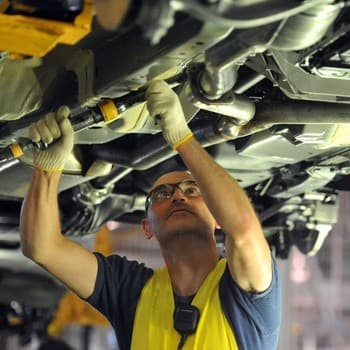 There's no getting away from the simple fact that all machinery requires some degree of maintenance. But too many Australian companies – large and small – are cutting corners when it comes to looking after their most important assets.
Whether it's a log-book 10,000km service on the family car or a complete strip down and refurbishment on a multi-million-dollar production line, correct maintenance should never be avoided: the costs of getting it wrong are just too high.
However, across Australian industry there are some surprisingly short sighted attitudes to maintenance that can leave some companies open to a rude awakening when things go wrong.
And this has been borne out by a worrying number of cases reported to Industry Update where equipment ranging from forklifts to conveyor systems has failed simply due to insufficient maintenance.
The costs to the companies concerned have ranged from high to astronomical, ranging from rental costs while the original equipment was repaired to complete replacement costs – way before the lifetime of the asset.
It's a simplistic statement, but not all maintenance is the same.
There are many smaller companies that try to get by with a routine of scheduled maintenance, covering the simple tasks of lubrication, fluid changes etc. But this is then combined with corrective maintenance (ie fixing things when they go wrong), and can never be a recipe for maximising production yields.
Realistically, it is only a company that can tolerate prolonged downtime for any given piece of equipment that can realistically expect to survive with this type attitude to maintenance. (And if you can tolerate downtime for essential machinery, you probably don't need the machinery in the first place!)
It is only with the adoption of preventive (and even predictive) maintenance routines that any operation can have any kind of confidence that its maintenance operations will deliver the desired levels of reliability from their assets.
It's probably at this point that SMEs will turn around and say "I don't have the time or the staff for all that." And that, in many cases, is a perfectly reasonable standpoint. But it is not an excuse for doing nothing.
To return to the family car analogy, nobody expects you to perform the routine servicing on your car yourself. You generally go back to the manufacturer (or agent) and entrust the task to an expert who has been properly trained in routine and preventive maintenance for any given make or model.
So, why would you not do the same for any specialised piece of manufacturing equipment? Or a crucial link in your logistics chain, like a conveyor or a forklift? These are assets that make money when they are working, and cost money when they fail.
One person who is becoming increasingly frustrated with this attitude is Paul Johnson, Director of Adept Conveyors. "We recommend a service contract with every conveyor we supply," he says. "But 90% of people won't take them up, and it's the larger companies that are the worst culprits. They've just spent hundreds of thousands of dollars on a conveyor system, and they can't see the benefits of regular maintenance."
Johnson is also keen on the car analogy. "A typical 10,000km service interval is really around 200 operating hours for most car users, and everyone accepts that it's the right thing to do. Yet many of these conveyors are operating 24/7, and would be lucky to receive any maintenance every 2000 hours."
The good news is that it's never too late to address maintenance issues, and the Australian calendar has gifted everyone with the best part of a month when many of their workforce will be taking their hard-earned annual leave and production will scale down for the duration.
It's not called maintenance season for nothing, you know!