ASTRONAUTIC LEADERS APPLAUD NEW SPACE AGENCY
28-09-2017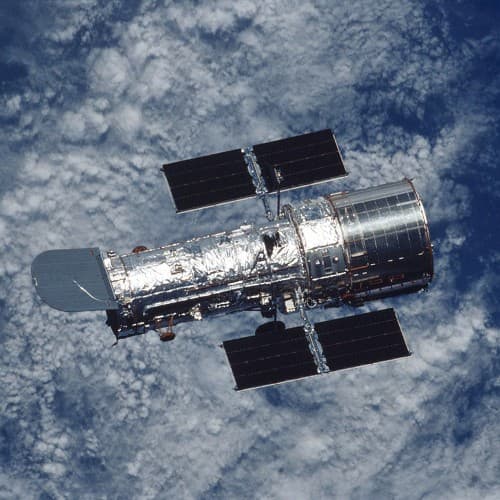 The Australian government chose an appropriate time and place to announce their plans for a new Australian space agency, making the reveal at the opening of the International Astronautical Congress, held in Adelaide. 
NASA Acting Administrator Robert Lightfoot the agency would provide an excellent opportunity to increase the collaboration with Australia.
"From a NASA perpective we've had a great partnership with Australia for a long time and I look forward to seeing which areas Australia decides to focus on," he said.
"It's a global endeavour – we're all here for that reason – and I think Australia not being a part of that (until now) is a little bit strange."
European Space Agency Director General Jan Woerner said having a national agency provided a good access point for space interactions with other nations.
"We welcome this very much," he said.
"There are two aspects to this: One is the national development and capacity building so you have a voice in your own country but at the same time you have a voice to the outer world.
"At the beginning of the '60s Australia was an associate member of the European Launch and Development Organisation (ELDO) So we are really happy we can continue our strong cooperation."
Japan Aerospace Exploration Agency (JAXA) President Naoki Okumura said his agency was already working with Australia on earth observation satellite activities but the agency would lead to closer ties.
"In the future we would like to work more closely with Australia in order to become an innovation centre and strengthen our relationship," he said.
Canadian Space Agency (CSA) President Sylvain Laporte said establishing a national space program was not without its challenges.
"There's a tonne of opportunities and things you can do but there's always limited resources," he said.
"Putting in a sound governance system that will allow the space agency to make the right decisions, to prioritise what it should do and to make sure it can make the best pitch possible to politicians to secure as much funding as is required for this country to invest in space I think would be a good first step."
More than 4200 delegates have registered for the congress, the world's biggest space meeting of the year, making it the largest conference ever staged in South Australia and an ideal opportunity to show off the $397 million Adelaide Convention Centre redevelopment.
Space Industry Association of Australia Chair Michael Davis said the SIAA was thrilled with the announcement and expected the agency would be a collaboration between government and industry.
"What a start to this congress," he said.
"The aim is to deliver clear economic benefit to the Australian economy and of course, to re-enforce our status as a participant of long-standing in the development of outer space."
"We will soon take our place at the table of space agencies as major initiatives and cooperative projects are considered and developed.
"We have the capacity, the science, the skills, the research and development environment, the culture, the industry nous. Now we have the standing of the Australian Space Agency."
South Australian Premier Jay Weatherill said the week presented an opportunity for the state to send a bold message to the world.
"We are ready to put ourselves in the service of this nation by becoming a key part of a national space agency," he told the congress.
"We are also sending a clear message to the world that we want to work with you – as our state logo suggests – as an open door to opportunity."
The SIAA launched a White Paper in March calling on the Australian Government to establish a national space agency.
Last month Weatherill and ACT Chief Minister Andrew Barr signed a Memorandum of Understanding to work together towards the creation of a Canberra-based space agency with a prominent presence in Adelaide.
The State Government last week also announced a space industry centre was being established in Adelaide as part and increased Defence Industries Minister Martin Hamilton-Smith's portfolio to include space.