ASSESSING SOFT ROT IN UTILITY POLES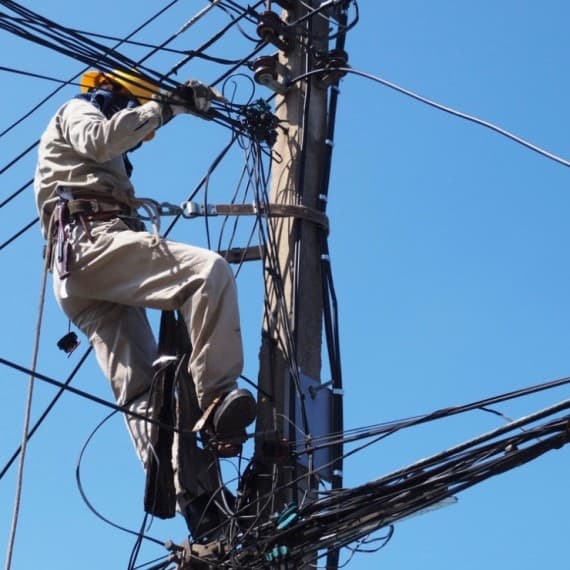 There are various kinds of wood decay, but soft rot is the most dangerous, since it often goes undetected by conventional testing methods. The wood looks strong and healthy, but in fact it has lost its strength. Poles in this condition can break at 1 to 1.5kN in a bending test (applied at the top). It does not take much imagination to appreciate what can happen if a worker makes a sudden movement while working at the top of a pole.
The Pilodyn wood density meter tester, made in Japan and available in Australia and New Zealand from Hylec Controls, was developed to determine the density and strength of living and dead wood. Invisible soft rot can be detected rapidly and objectively in an easy, non-destructive way, and the associated reduction in strength can be determined. This can be of vital importance in the case of utility poles and playground equipment.
The test consists of injecting a spring-loaded steel striker pin into the wood. A scale on the instrument gives the depth of penetration. If this exceeds a certain figure, it is unsafe for a worker to climb the pole without special precautions.
The heaviest decay is usually found 50-100mm below ground level, so that is the best place to test. The soil around the base of the pole is removed until there is room to work unhindered with the Pilodyn at an angle. The softest area is located by means of a sharp tool, and three shots made at points around the same circumference. The final result is the average of those three measurements.
Testing is only possible where the rotting has taken place from the outside inwards, and only when the pole is neither frozen nor extremely dry.
Hylec Controls
02 9645 4777
www.hyleccontrols.com.au