Asia boom can 'save Australian manufacturing'
31-08-2010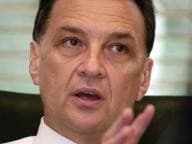 Asia's phenomenal growth can be the saviour of Australian manufacturing, says Minister for Trade Dr Craig Emerson.
Though Australia has become "weighed down" by the high dollar, there are still many opportunities for manufacturers, he says.
In an opinion piece in The Australian newspaper, Dr Emerson says the trick is to turn the heat of competition from Asia into opportunities for manufacturing's expansion.
Dr Emerson says this is a key plank in the federal government's recently announced $1 billion innovation package.
And the recent white paper on Australia in the Asian Century also clearly identifies this.
The white paper concluded "the pathway to modern manufacturing in Australia can be found by identifying the natural and acquired attributes on which we can build our industries."
"After all, Australian manufacturers can't, by definition, have a comparative advantage in everything, says Dr Emerson.
"Australia is not a low-skill, low-wage country – nor should we aspire to be one, he says. "That means we don't have natural strengths in producing inexpensive clothing and footwear. Countries such as Laos and Bangladesh have advantages there.
"Nor are we likely to have an advantage in mass-producing standardised consumer electronics such as flat-screen televisions and iPads. China has had a stranglehold on that market, although low-wage parts of Vietnam are gaining strengths there, too. And don't expect Australia to be manufacturing main-frame computers or pop-up toasters in your lifetime."
Dr Emerson says Australia's main advantage in manufacturing over suppliers from Europe, North America and from within Asia is our abundance of arable land.
"And we have acquired a reputation as a clean, green supplier of agricultural produce, he says. "We are free of foot and mouth disease, mad cow disease and other exotic diseases.
"The government works hard to maintain our favourable pest and disease status. Our food producers have a reputation for high standards and high quality."
Dr Emerson says growing and processing premium food for "billions of middle-class customers" in Asia offers enormous opportunities for regional Australia.
"But the quality must be high, the food must be safe and the delivery must be on time.
"That's why the innovation statement identifies food processing as one of the first industries to benefit from the creation of innovation precincts.
"The precinct will involve scientists, farmers, manufacturers and service companies working together to custom-make processed food for the massive Asian market, competing on quality and reliability of delivery, not on price."
Dr Emerson cited premium Australian wines, cheeses and infant formula as "a few of the candidates" for successful manufacturing in the Asian Century.
Unlike the Coalition, the Gillard government welcomes foreign investment, Dr Emerson says.
"The Coalition has consistently sent a message to Asia that its investment funds are not welcome in Australia, he says. "This is not only a xenophobic attitude; it puts in jeopardy the very basis of our prosperity.
"Understanding that strong international economic links are vital to our future, Gillard Labor welcomes such investment as long as it satisfies the national interest test."
Dr Emerson says Australia's other natural and acquired attributes include:
Our capacity to innovate through an imaginative culture
Our reputation for honesty through an independent and transparent legal system
A sound, well-regulated financial system
Proximity to Asia, including location in the same time zones
A history of offering university education to young people from the region
"Most of these are hard-won advantages, says Dr Emerson. "Australia can build on them through the policies set out in the Asian Century white paper and the innovation statement, turning Asian Century opportunities into rewarding jobs for Australian manufacturing workers, farmers and service providers."