ASCI 2022 Supply Chain Management Conference in April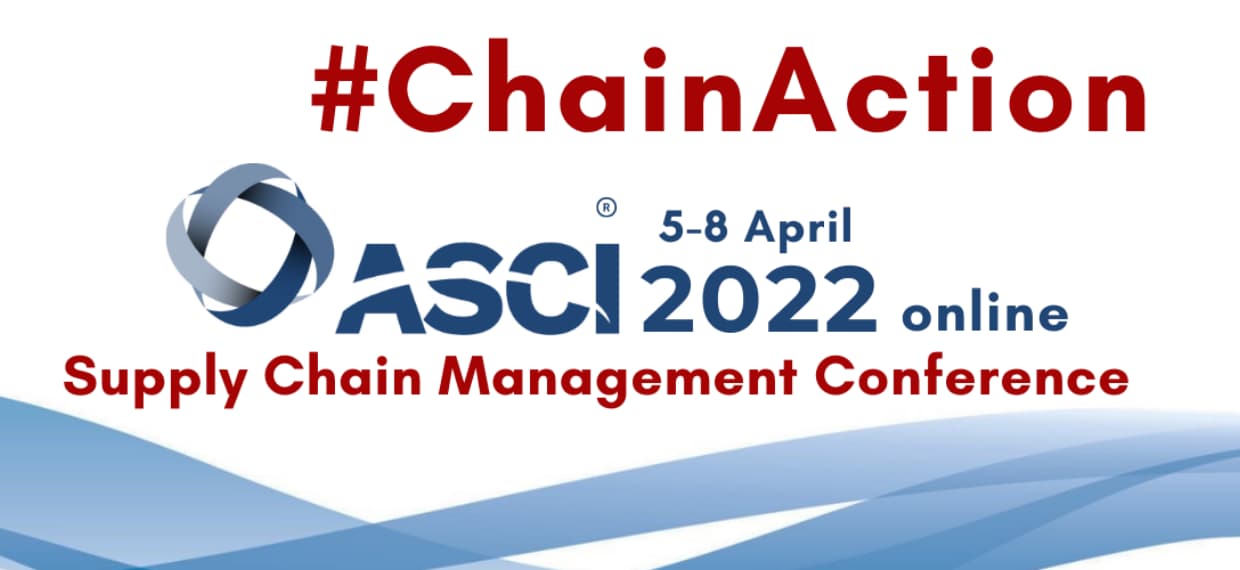 Following a two-year hiatus, #ChainAction, ASCI 2022 Supply Chain Management Conference is refreshed and will be held from 5 – 8 April 2022, in an online format, themed Supply Chain Sustainability. Over the last few years, particularly with the impact of COVID-19 on the global economic market, businesses have been focusing more on their supply chains. 
Accordingto ASCI president Dr Tom Janoshalmi, they have realised the integral role the supply chain plays within their business operations and sustainability. There is now a stronger focus on an organisation's dependence on sustainable and resilient supply chains, particularly as businesses are back operating and evolving.
ASCI's conference, in its third year as the largest gathering of supply chain managers, leaders, and practitioners in Australia, will provide insights into key trends and considerations regarding Supply Chain Sustainability.
Janoshalmi said the conference theme and program has been refreshedaddressing the main challenge the sector has faced over the last few years with the pandemic.
"ASCI is pleased to bring our highly anticipated and valued annual conference back to the supply chain sector. The comprehensive conference program includes national and international speakers,providing relevant and valuable content across four key topics: Supply Chain Ethics, Supply Chain Strategy, Supply Chain Management, Supply Chain Technology", he said.
The conference theme carries through from daily keynote addresses to the information sessions and the panel discussions addressing a wide range of topics from ethical considerations to the application of modern technology towards supply chain sustainability.
Director of ASCI Professional Accreditation Scheme said ASCI's Professional Development Colleges Dr Pieter Nagel, will also play a significant role in the conference.
"The Operational Streams within the conference program include invited speakers' information sessions and panel discussions which will be Chaired by the College's Presidents for each operational stream: Procurement/Supply Management, Operations Management, Logistics Management, Integrated Logistics Support/Product Support. In addition, ASCI members can also gain 20 continuous professional development points (CPD) towards their registration under ASCI's Professional Accreditation Scheme", Nagel said.
 
The Australasian Supply Chain Institute (ASCI), formally apicsAU, is a professional institute serving across the various sectors of supply chain management to foster professionalism in the supply chain.
Operating in Australia since 1963, ASCI is a non-profit organisation, with chapters nationally.
In addition to extensive education programs, ASCI offers local activities that facilitate the exchange and advancement of practical knowledge, ideas and techniques. Activities include meetings, short courses, site visits and conferences.
Membership of ASCI is open to any person with an interest in operations management and provides access to education programs, a network of industry professionals, real-world learning opportunities, articles and information.
Tickets are on sale now, with access to recorded sessions for ASCI members to accommodate people's busy diaries. Full conference details and programs can be found on ASCI's website.
Program details and purchase tickets - www.asci.org.au/event-4723915
#ChainAction, ASCI 2022 Supply Chain Conference information