ARRIUM CLOSURE TO HAVE DEVASTATING EFFECTS ON JOBS AND ECONOMY
23-05-2016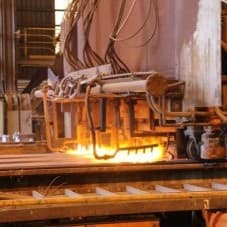 A recent study has found that any kind of closure of Arrium's Whyalla steelworks would result in a loss of 5,000 across of South Australia, and cost the state's economy about $770 million.
The Industrual Transformation Institute at Flinders University found that the Whyalla workforce would decrease by a significant 40% with the closure. 3,940 full time jobs will be lost, with 5,360 jbs being the projected loss.
According to economic models, the regional economy could lose up to $530 million, and a blow of $770 million on SA as a whole.
Professor John Spoehr said his study confirmed Arrium was too important to the state's future to be allowed to fail and government assistance clearly was essential to support continuing steel production.
"The consequences of closure of Arrium would just be devastating for Whyalla, so every effort has to be made to try and secure the operation," he said.
"That on its own won't be enough — it will be important to look at a diversification plan for Whyalla."
The Arrium administrator is hoping taxpayer investment to make the steelworks appealing to buyers.