ARRIUM BOUGHT, HOPES HIGH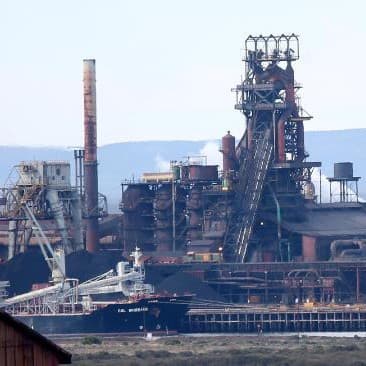 After just over a year of negative outlooks and preparing for the worst, Arrium may finally have a glimmer of hope. 
Arrium's Whyalla steelworks has been bought out by Sanjeev Gupta, a British businessman who has had significiant experince turning around flagging steel producers and companies. 
His hopes for the plant don't just include recovery, but hint at an increased role in exporting quality steel around the globe. 
Arrium was placed into voluntary administration by its directors in April 2016, putting 5,000 jobs at stake. Numerous thinkpieces were penned on the potential fallout should the steelworks fail to find a purchaser and instead fall into closure. 
In contrast to these negative projections, Mr Gupta has planned to invest "well over $1 billion" in the Whyalla business in the short to medium term and has "far grander plans" for the future. 
"There are long-term plans which could be far more exciting, far more grand in terms of steel capacity here," he said.
"Potentially this place has the infrastructure — the port, the layout, the mining, all of it to be a substantial steel plant of several million tonnes."
While the outlook remains hopeful, (and Gupta's track record shows no failures in the steelworks department), Australia's steel industry plays a different role in the economy than Britain's, where he has had a majority of his experience.