ARRIUM TO BE PUT UP FOR SALE IN JULY
24-05-2016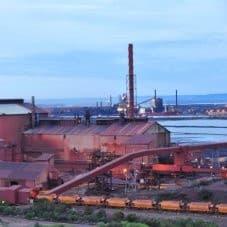 According to the firm's administrators, Arrium, the steel company that has been in the news for its troubles, will be on sale in late July.
The company, which owns Whyalla's steelworks in South Australia, is struggled with about $4.3 billion in debt.
Statements from the administrator say that they are turning their attention to the sale of Arrium as a whole.
"The Arrium Group of companies are expected to attract genuine interest from numerous credible local and international parties, many of whom have already contacted KordaMentha to register their interest," the statement read.
Currently, Arrium has about 6,700 employees around Australia, with 1,400 contractors in South Australia.
The administrators said they had put proposals to the state and federal governments that amounted to more than $100 million in investment in the Whyalla site over four years.