Published 07-05-2020
| Article appears in April 2020 Issue
ARNOTT'S AND DEMATIC HIT CRUISE CONTROL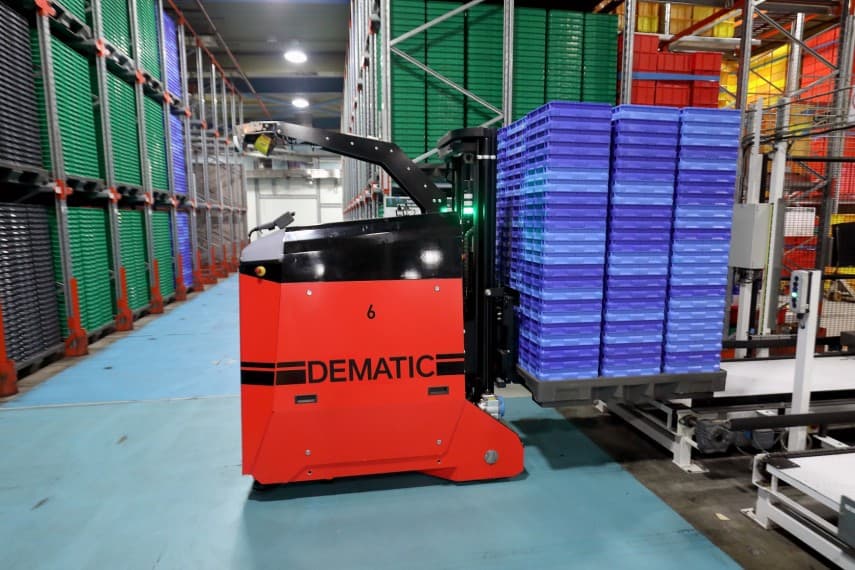 Iconic Australian biscuit brand Arnott's has introduced six Dematic automatic guided vehicles (AGVs) to boost productivity and reliability at its head manufacturing plant.
Dematic's advanced, self-charging AGVs – designed to increase efficiency, accuracy and safety in manufacturing and distribution centres - were rolled out at the Virginia plant in Brisbane. The AGVs use high precision laser guidance and multiple collision avoidance sensors to carry out their tasks.
The partnership between Arnott's and intralogistics innovator Dematic was done to enhance the efficiency of the biscuit maker's manufacturing operations, says Arnott's Qld and SA group plant manager Tim Morgan.
"We elected to partner with Dematic as they are the market leader for AGVs in Australia," he says.
"The implementation of AGVs in our manufacturing has helped us to achieve automated movement of product loads to improve reliability, increase flexibility and provide better sanitation for handling goods.
"This means we can focus on delivering our products to Australians in the best way we can."
Large pallets of Arnott's product are carried systematically by the AGVs from end-of-palletising stations to drive-in storage racking areas to handover stations, where forklifts transport them to manufacturing lines.
Since the AGVs can operate non-stop 24 hours a day, every day of the year, the process boosts reliability, efficiency and accuracy, cuts down on mistakes and workplace accidents, and improves occupational health and safety standards.
"We're very pleased to be working alongside such a well-known and respected Australian brand as Arnott's," says Tony Raggio, Dematic's general manager for AGVs.
"Our AGV automated technology is a very exciting product for us here at Dematic, and it's fantastic to see it making such successful improvements to Arnott's warehouse processes."