From the Industry, Product News
Published 11-03-2021
| Article appears in April 2021 Issue
Are you wired for the future of IIoT?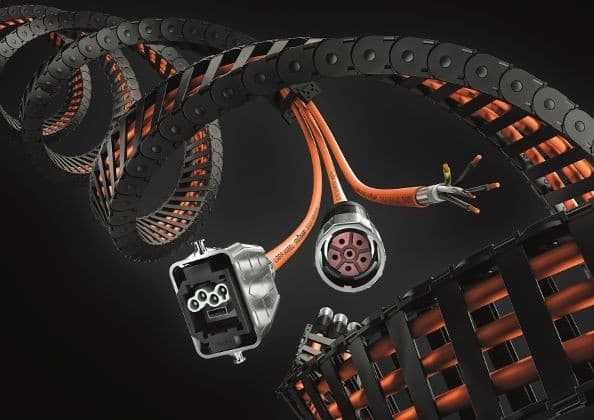 While the Industrial Internet of Things is no longer news for everyone, the cabling that makes it function optimally is.
To many involved in preparing for the future of manufacturing and infrastructure facilities, for the IIoT to function, the Industrial Ethernet and Time Sensitive Networking must connect networks and machines, and these processes are about to change the world and the way we manufacture forever.
To make this all a reality, factories are faced with a pressing need for powerful data cables at competitive prices – which is easier said than done, says a global leader in high performance cabling solutions, LAPP KABEL, which is innovating to ensure reliability and advanced transmission speeds never seen before in manufacturing. The company's LAPP ETHERLINE range, for example, is specifically engineered to support the fundamental changes occurring throughout the current industrial revolution, Industry 4.0. 
The technology presents significant benefits such as better machine capacity control, improved timing between manufacturing processes, and more. With the right data cables in place, of course, says LAPP, whose LAPP ETHERLINE cabling is so advanced it offers speeds of 10Gbit/s – a massive improvement on previously accepted speeds of between 10 Mbps and 1000 Mbps on average. 
The thousand-fold increase in speeds has been a major driver of LAPP's Industrial Data Communication (IDC) division, which has grown rapidly in recent years, proof of how important its expertise is in a manufacturing market that has become reliant on new-world technology, says Georg Stawowy, a LAPP Holding AG board member, who recently referred to IDC as "the basic commodity of the 21st century.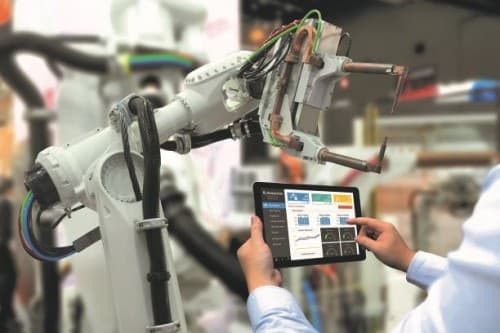 Simon Pullinger, General Manager, LAPP Australia explains that when an IDC division is introduced – and it is every bit as crucial as software, protocols, sensors and controls – it changes and decentralises the nature of automation. "Installing the best cable for the job translates into long-term automation success," he says.
As such, manufacturers who plan to implement the revolutionary new technologies need to equip themselves with the necessary knowledge to save frustration, time and, ultimately, money.
"We all know that wireless is great when it's working, but it's really not great when it isn't. As wireless isn't 100 percent reliable in harsh conditions, Ethernet cables have to do the job," explains Mr Pullinger.
With the disturbances characteristic of factory floors, wireless IIoT connections are impractical, as sensors are highly sensitive. This makes the use of cables in IIoT unavoidable. Another upside to cables is their relative safety from online predators, a danger that is still present even with 5G. 
To eliminate concerns about durability, LAPP has made sure that its latest offering can withstand the most trying conditions.
"Our products are manufacturer-neutral and always tailored to the application. That means they can be used for all common communication systems," says Guido Ege, Head of Product Management and Development at LAPP.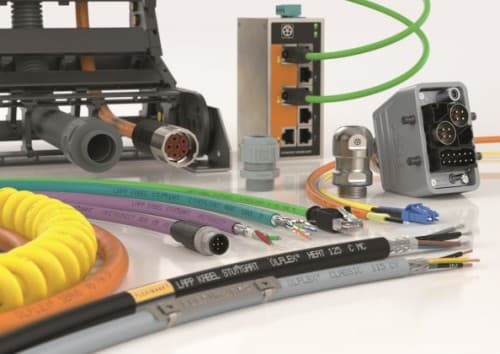 A fundamental guiding principle of LAPP is to make its customers successful in their market, working with them reliably and in a spirit of trust while always looking ahead. As such, it is helping its clients protect themselves from secondary upgrades by delivering next-generation cables capable of going beyond IIoT. This will allow them to remain speed-compatible as operations evolve toward ever smarter factories. 
LAPP ETHERLINE also protects manufacturers from potential losses caused by slower cabling. These cables may be compatible at the outset, but can end in chaos later, due to downtime caused by data transmission malfunctions inherent in even slightly outdated technology.
LAPP has everything that any manufacturer needs to upscale their plant in order to become Industry 4.0 compatible. Its strong portfolio of next-generation cable options offers a solution for every single automation need in all factory scenarios including highly complex assembly and manufacturing, food and beverage, oil and gas extraction, resources and energy and more.
The company stocks more than 42,000 components used in such installations, most of which are industry-specific cables for both indoor and outdoor use.