ARE MECHANICAL TREES THE NEW WAY OF WIND ENERGY?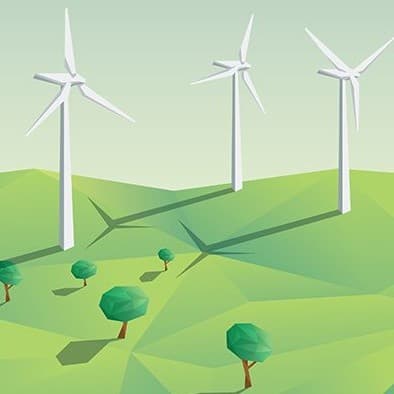 First it was plastic grass to replace solar panels on the roof, and now it's little mechanical trees for wind power.
Researchers in the US have proposed the new way of creating wind power, working with the already existing breeze these small trees will be capable of creating energy from small vibrations.
The aim is to be able to make energy from all the little random forces that the tree may encounter whether it's the footsteps of passersby or little gusts of wind.
The researchers have also found that tree-like structures made from electromechanical materials are perfect for the task.
"Buildings sway ever so slightly in the wind, bridges oscillate when we drive on them and car suspensions absorb bumps in the road," said project leader Ryan Harne from Ohio State University.
"In fact, there's a massive amount of kinetic energy associated with those motions that is otherwise lost. We want to recover and recycle some of that energy."
The team were able to use a mathematical model to determine that a source of energy could be created from the intermittent oscillations you would get from a gust of wind.5
To be able to test their theory, the scientists made a tree like structure from two steel beams, and a small voltage was created even though the metal tree didn't visibly move, with the voltage increasing as more little movements were introduced. 
Harne and his team are planning to continue research to see if there is a way to turn the tech into a long term renewable source