ARE LIGHTS BURNING A HOLE IN YOUR PROFITS?
08-12-2016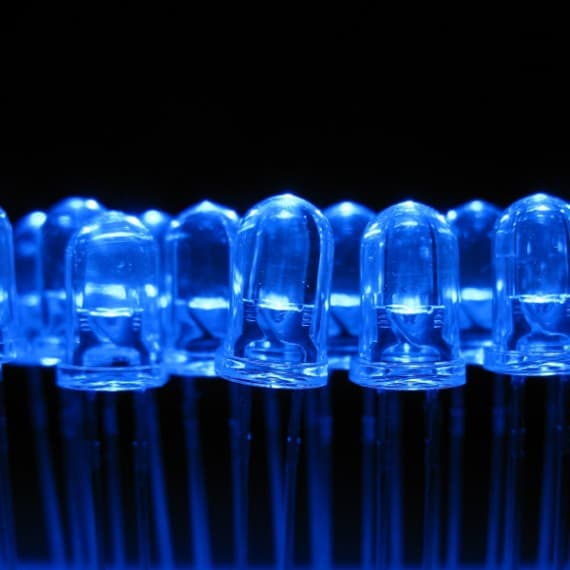 Most lights used at industrial and manufacturing businesses are actually better heaters than lights. Their low level of efficiency means they produce more waste heat than usable light. Thankfully, you can now slash energy usage from lighting by up to 90% by upgrading to the latest LED technology.
High Bay Lights
High bay lights are the large dome-shaped lights you find in almost all warehouses, factories and workshops. These lights are identifiable by the fact they often take a few minutes to get to full brightness when you first turn them on.
High bay lights typically use about 440 Watts of power and cost over $250 per year to operate (given normal business hours). The latest Philips GreenUp LED High Bay uses just 110 Watts of power and produces the same amount of usable light as a conventional installation. That means a reduction in operating cost of 75%.
Fluorescent Tube Lights
Fluorescent tube lights are found in just about every business. These too can be upgraded to LED lighting.
In fact, if your fittings are the type which have a starter you can install the LED tubes yourself, no electrician required. Simply change the tube and starter and you're done, 60% energy savings await.
If upgrading the tubes isn't an option, you can also upgrade the entire fitting to an 'LED Troffer' (for office ceiling grids) or an 'LED Batten' (for surface mounted batten lights).
Outdoor & Security Floodlights
Finally, many business leave some lights on overnight for security purposes. Unfortunately, the floodlights used are often over-spec energy guzzlers.
For example, the latest LED floodlights consume just 50 Watts as a direct replacement for a 500 Watt halogen floodlight. That's a 90% energy saving with no reduction in lighting strength.
How the numbers stack up
Thanks to big reductions in the cost of LED lighting, these upgrades all typically pay for themselves in energy savings in under two years. You should also consider the following additional benefits of upgrading to LED:
Reduced maintenance costs due to less frequent light bulb changes.
Reduced waste heat resulting in lower air conditioning usage in air conditioned areas.
Better light quality and 'instant on' to full brightness.

If all that is not enough to motivate you into action, businesses located in NSW or Victoria may be eligible for additional government rebates.
It is worth remembering that every dollar saved from energy costs goes straight into bottom line net profit. For a small investment of your time you could quickly uncover substantial energy and cost savings.
Ryan McCarthy is a Director of ReductionRevolution.com.au, a distributor for Philips Lighting Australia and provider of Energy Auditing and other energy efficiency services.