ARE AUSTRALIAN INDUSTRIES GETTING WHAT THEY PAY FOR?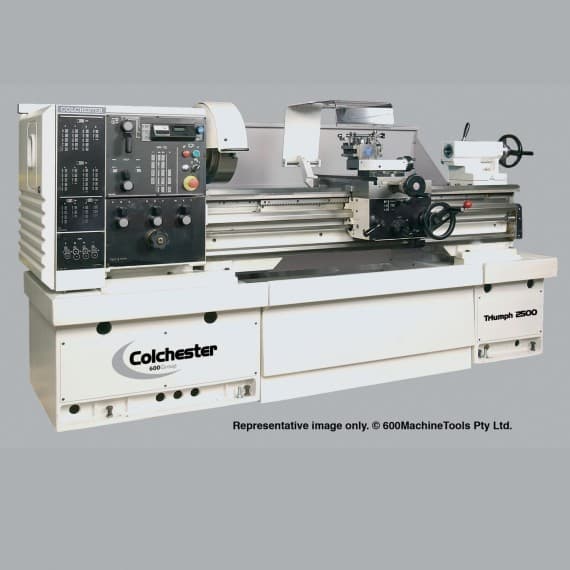 Concern is being expressed in Europe about the unethical use of the coveted CE mark.
Since 1985, this mark has been the mandatory "conformity marking" for certain products sold within the European Economic Area (EEA).
This "badge of conformity" is the manufacturer's declaration, that the product meets the quality and safety requirements of the applicable EC directives.
It also is found on products sold outside Europe that are manufactured in, or designed to be sold in, the EEA. This makes CE marking recognisable worldwide.
600UK is a major global supplier of machine tools.
Its Managing Director Mike Berry recently told top management that the rules were being shameless flouted for commercial advantage.
To be in a position to affix the CE mark to any machine (or any product) a manufacturer must be able to prove that the product meets all the necessary design, safety, and other regulations in force, and be able to fully support this with a comprehensive Technical File that proves compliance in all respects.
Mr Berry added: "We at 600UK have such files available for inspection by the regulatory authorities at any time. This, I regret to say, is not always the case with other manufacturers, particularly from certain Far Eastern countries, who affix a CE plate but cannot substantiate the required technical documentation. 
"We are greatly concerned about manufacturers of low-quality machines that are using the CE mark.
A number of these machines fail to meet the strict technical and, even more importantly, the Health and Safety criteria set out by the CE regulations and required compliance with all the relevant EU standards that have to be met to achieve compliance." 
The subject is close to Mr Berry's heart. He personally raised it with Government Ministers and the industry's trade organisation, the MTA.
"Executives have taken note, and assure me they will support action, as appropriate, in specific cases where the evidence is clear, Mr Berry said.
"The Health & Safety policy team of the EEF – Britain's principal industry organisation – also is aware of this issue.
"We at 600UK/Colchester/Harrison are fully CE compliant, and are privileged in being classed as the 'benchmark' machine manufacturer for conventional lathes.
"When, in the mid 1990s, the CE regulations were being written, our then Technical Director was the Chair of the MTTA Technical Committee, and a key member of the European Committee that oversaw the CE standards and, as a result, this was generally based on our products." 
The 600 Group is not only noted for its quality, it has earned a worldwide reputation for relevant innovation.
"Although we have a history that goes back to the reign of Queen Victoria, we have not maintained our leadership position by continually looking backwards," said Mr Cliff Purser, the genial managing director of 600 Machine Tools in Australia and the Asia-Pacific region.
"Innovation is a major plank of our platform – first determining what is required by customers in the global market, and then devising machines and systems that meet specific requirements and expectations."
Mr Purser said that this year would see the unveiling of some exciting new concepts, including the re-launch of a 600 brand that is being radically updated.
"The significance of this, Mr Purser said, is that elegant design and excellent engineering are only part of the process that gets each customer the machine that is configured to meet his specific needs and constantly delivers accuracy, speed, and reliability.
"Furthermore, machines supplied by 600 Machine Tools that bear the CE Mark can be safely used in any workshop – industrial, educational, or military."
As part of the comprehensive new product development programme, the company is bringing two heavyweight additions to the hugely successful Harrison Alpha XS Manual / CNC lathe range – the best-selling combination lathe in the world.
The heavy-duty 1660XS and 1760XS models have been specifically designed in response to increased global demand for turning larger diameter components accurately, efficiently, and more cost-effectively. 
These powerful, large-capacity lathes complement the hugely-successful Alpha 1350XS, 1400XS, 1460XS, 1550XS, and super-heavyweight Alpha 2800XS.
Both the newcomers offer a high-powered 18.5 kW motor with 105 mm spindle bores (1760XS model has an optional bore of 155mm), outputting a spindle-speed of 2000 and 1400 rpm, respectively. 
These models are of cast-iron construction, to give optimum stability, and can be specified with a centre distance from 1.5 to four metres. Both are fitted with the same unique Fanuc 0iTD / Harrison Alpha control system as the rest of the range.
Sydney-based CNC engineer for 600, Pat O'Doherty, said: "This offers customers huge flexibility through the unique Harrison control, allowing five ways of working for the operator – from manual turning through to full CNC production incorporating the renowned Alpha System, which is widely acknowledged as the most simple and intuitive system in the world to use."
Workshops worldwide have become aware of the remarkable Gripfast combination power chuck that caused such excitement at the renowned EMO exhibition in Hannover last September, and a sensation at the TIMTOS show in Taiwan in March.
Workshop managers from all over the world have now viewed the video on YouTube that demonstrates the Gripfast combination power chuck, which is now in full production at fellow 600 Group company, Pratt Burnerd.
Comprising a chuck, a collet chuck, and mandrel all in one unit, this unique work-holding system comes into its own when used on production CNC turning centres for medium to small-batch production, enabling CNC lathe operators to increase throughput with minimal non-machining time.   
Designed to increase productivity, the Gripfast is available on Colchester Lathes' new Tornado CNC production turning centres.
This system, described as "brilliant" by the trade press, is complemented by the Gripsafe Gripmeter (RFG). This radio-frequency device helps workshop managers to fully meet health and safety requirements on turning machines ranging from centre lathe to full CNC.
Mr Purser said: "It is highly dangerous and irresponsible to ignore loss of grip. In industrial or educational environments, Pratt Burnerd has made it possible to avoid long and tedious calculations.
"The most reliable way to avoid problems is to accurately measure the gripping force being applied by the chuck under static and rotating conditions."
Make your mark
Another 600 Group company is making headlines, as it capitalises on the demand for its laser marking devices in North America.
Electrox has merged with Ohio-based laser specialist TYKMA in a major deal that will enable the Letchworth-company and its new partner to work even more closely with current and prospective customers throughout the US and Canada.
Electrox has grown significantly in recent years, doubling turnover between 2009 and 2014, thus prompting the decision to look West.
The company was founded 40 years ago, and now manufactures a variety of fully-integrated laser marking systems that use an intense beam of light to permanently engrave or mark a material's surface.
International sales manager, Jim Leach, said: "You might say that, on our own, Electrox had half of the alphabet – with TYKMA integrated into our operation, we can offer the full A-Z of laser marking needs, from entry-level systems up to high-end multi-axis machines."
Mr Leach added: "Electrox systems are designed and built to be fast, easy to use, and cost-effective, because there aren't any components to wear out." 
The company's products are already installed, serviced, and supported by 600 Machine Tools throughout Australia.
After the 600 Group's success at the TIMTOS 2015 exhibition in Taipei, these industry-leading machines will soon be readily available throughout the entire Asia-Pacific region.
600 Machine Tools
Ph: 02 9674 4738