ARBS award nominations closing soon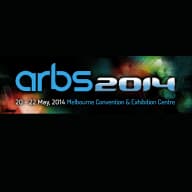 Nominations are closing soon for the Air Conditioning, Refrigeration and Building Services (ARBS) Industry Awards for 2014.
The awards recognise excellence in Australia's HVAC, refrigeration and building services industries across a range of areas including:
ARBS Young Achiever Award 2014
Outstanding Service and Maintenance Provider 2014
ARBS Product Excellence Award 2014
HVAC Project Excellence Award 2014
Refrigeration Project Excellence Award 2014
Outstanding Industry Education/Training Award 2014
The awards, inaugurated at the ARBS 2010 exhibition, attract nominees from across the industry.
This includes members of the major industry associations:
The Australian Institute of Refrigeration
Air Conditioning and Heating (AIRAH)
The Air Conditioning & Mechanical Contractors Association (AMCA)
The Air Conditioning & Refrigeration Equipment Manufacturers Association (AREMA)
The Chartered Institution of Building Services Engineers (CIBSE)
The Refrigeration & Air Conditioning Contractors Association (RACCA)
The Air Conditioning & Refrigeration Wholesalers Association (ARWA).
Entrants may apply for multiple categories.
Nomination forms can be downloaded from the ARBS website and must be lodged by 5pm on February 14, 2014.
Receipt of all entries will be confirmed by email.
Award winners will be honoured at a dinner to be held during the ARBS 2014 exhibition, at the Melbourne Convention & Exhibition Centre from May 20-22.
Early bird registrations are now open.
ARBS is the only trade show for the Australian Air Conditioning, Refrigeration and Building Services (HVAC & R) industry.
Next year's exhibition will showcase more than 200 local and international, suppliers and manufacturers.
Register before January 31, 2014 for the chance to win an iPad Air, and interstate (non-Victorian) registrants also have the chance to win a Virgin Australia gift card to be redeemed for travel in May 2014 – perfect timing for the show.
Registration permits attendance at the exhibition free of charge at any time across the three days. 
Entry passes are sent to a mobile phone or by email to beat the queue and gain fast entry to the show.
Registration takes less than five minutes at our website, use the link below.
Where:            Melbourne Exhibition and Convention Centre, South Wharf, Melbourne,
Dates:             May 20-22, 2014
Cost:               Exhibition – free of charge, trade visitors only
                        Seminars – costs to be advised with final program, early March