ARBS 2022 returns to Melbourne in August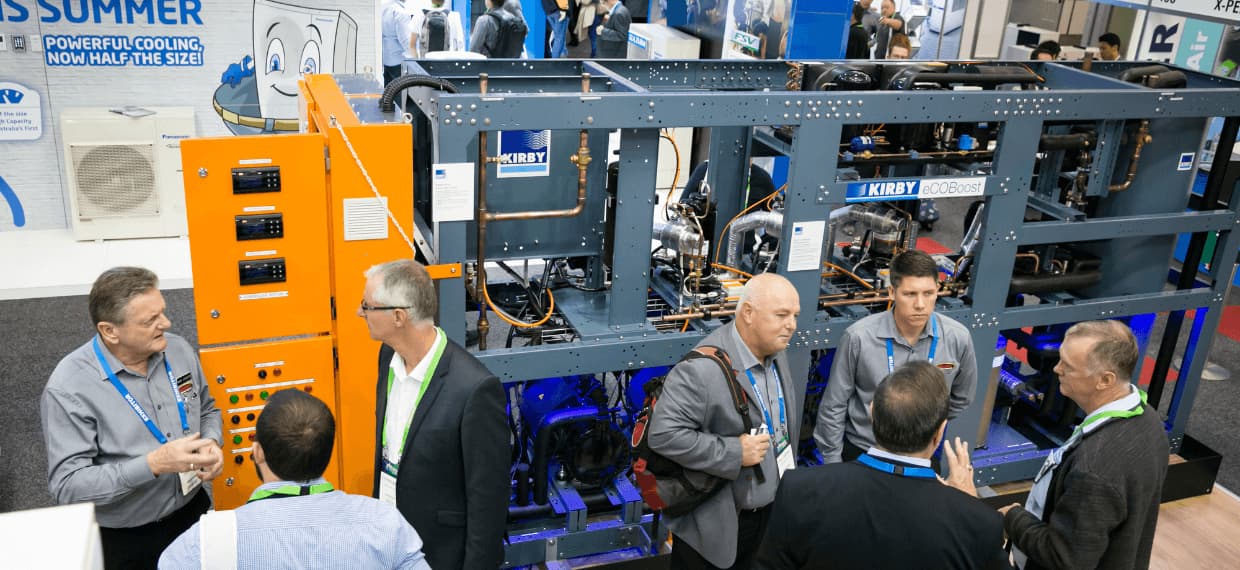 ARBS 2022, Australia's only international air conditioning refrigeration and building services trade exhibition returns to Melbourne in August. It will showcase the most extensive range of HVAC&R and building services solutions in the southern hemisphere.
Over 200 exhibitors will showcase their products and initiatives plus there will be a comprehensive presentation series and industry awards program at one of the most influential events in the HVAC&R and building services calendar so manufacturing professionals will want to get in fast to secure their spot.
Register for ARBS 2022 today: 
Registration is now open, free and you will gain entry into the full three days of the exhibition. Registering in advance will save you time in the queues and your ticket will be sent directly to your mobile phone or email so you can simply present either on the day and enter ARBS. 
To register, or for more information visit: www.arbs.com.au.
Comprehensive industry seminar program:
Each session in the ARBS Seminar Program is run in conjunction with the exhibition and will provide attendees with invaluable learning opportunities and the ability to accrue Continuing Professional Development (CPD) points.
The complete program will be announced shortly and will include a line up of sessions that will explore the latest advances and best practice methodologies within the industry at one of Australia's most respected industry events.
ARBS 2022 seminar highlight:
Dr Elyse Stanes of University of Wollongong: Better Ways to Work: Improving HVAC performance through maintenance.
This panel will present their knowledge, which they gained during a two-year interdisciplinary qualitative project delivered in partnership with the Australian government Department of Industry, Science, Energy and Resources (DISER) and various industry peak bodies. The focus of our research has been on older, poorer quality buildings in the commercial sector - otherwise known as the mid-tier. In commercial buildings - like those in the mid-tier, HVAC systems are typically the largest end-use of energy. In this panel, we'll expand on our research which sought to explore the diverse skills required to repair and maintain and upgrade HVAC&R systems.
Some key points that will be covered in the panel include:
• Why a focus on mid-tier buildings is so important in the Australian built environment.
• What the problem is: Evidence from high-end buildings suggests there is substantial cost in developing positive energy efficiency improvements in this sector. 
• What we did: Our research looked at the importance of maintenance for energy efficiency. 
• Insights on what we've found: The HVAC&R workforce is well-positioned to work with building owners and tenants to improve the energy performance of Australia's existing building stock.