AQUALUMA: A SHINING AUSSIE MADE SUCCESS STORY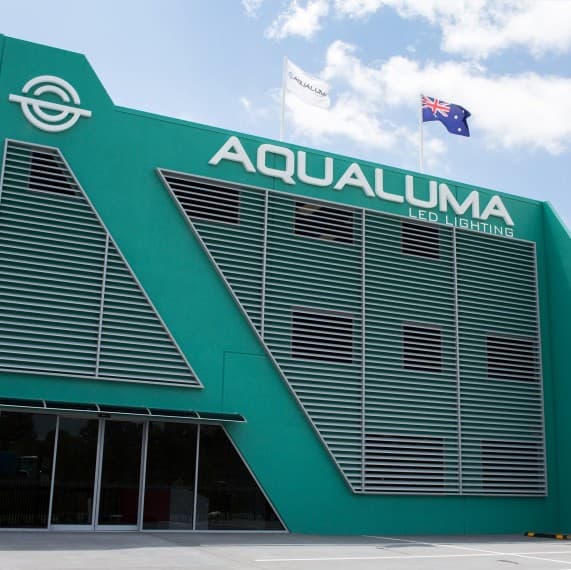 English historian Thomas Fuller once fittingly said: "A stitch in time saves nine."
This saying which basically means "a timely effort will prevent more work later" may well have been coined for two Australian brothers – Carl and Grant Amor.
Their hard work and diligence has certainly paid big dividends.
Fourth generation Australian-born and raised in New Zealand, the Amor brothers migrated to the Gold Coast, Queensland in 1985.
They started their first Australian business with a motor trimming/panel beating shop.
The business soon became the only approved Rolls Royce repair centre in Queensland.
Their business success is a testament to their high standards of quality, time management and customer service. 
With an extensive history of boating in 1985 the Amor brothers bought a 53' Southern Cross Motor Yacht Hull and Decks from the factory.
The brothers spent all of their spare time over the next four years building the aptly named Belle Amor and launched her in December 1999.
In 2003 the Automotive side of the Amor brothers business was sold and they retained their Marine Trimming Business located in the Gold Coast City Marina.
It was at this time the Amor's decided to add underwater lighting to Belle Amor and upon researching the products available.
They identified the many pitfalls of these products such as metal housings, glass lens, seals, external driver boxes and old technology light sources.
They came to the conclusion that none of these existing products were suitable for the environment they intended to be used in.
Grant Amor designed and constructed an efficient and economical Thur Hull Underwater LED Light – and Aqualuma was launched in 2004.
Generation 1 quickly became recognized within the marine industry for its iconic indestructible polymer housing and energy efficiency. Aqualuma has dedicated an extensive amount of funds and time to their research and development section.
Late last year the two brothers launched their 4th Generation of Underwater Thru Hull LED Lights.
Aqualuma boasts patents in 127 countries and worldwide certifications; it has evolved and grown to include a comprehensive and versatile range of submersible, deck and flood lighting.
In 2011, Aqualuma was voted Australian Exporter of the Year by the Australian International Marine Export Group. 
The latest achievement for the Amor brothers was the winning of the prestigious and highly coveted, Premier of Queensland Export Awards for Environmental Solutions.
In 2007 the marine industry took a decidedly heavy down turn, the Amor brothers saw the opportunity to expand their product range.
Manufacturing and designing a high quality industrial LED high bay light capable of replacing existing metal halide light fittings one for one, the Commercial Range was released in 2012.
Aqualuma has global sales and service centres in Europe, Asia, Ocean, UAE and the Americas, and their products are distributed in more than 56 countries.
The Amor brothers envision exponential growth in the next 3 to 5 years nationally and internationally.
To accommodate the expected growth Aqualuma recently moved into a new purpose designed and constructed 1500 sqm factory at Helensvale on the QLD Gold Coast.
So the future is certainly looking bright for this proud Australian-owned company.
Aqualuma
Ph: 07 5519 4555