Apprenticeship system 'flat-lining'
31-08-2010
by
in
News, Education & Training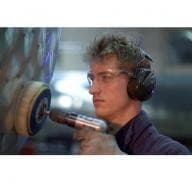 The Australian Industry Group has called for the establishment of a National Apprenticeship Commission to help boost apprenticeship levels.
Ai Group Chief Executive, Innes Willox, said the commission should develop apprenticeship arrangements for current and emerging industries and occupations in conjunction with industry skills councils.
"The Commission must have the power to make apprenticeship policy that is binding on all jurisdictions," Mr Willox said.
The proposal follows the recent release of a AiGroup report that indicates a "flat-lining" of apprentice numbers.
The report Apprenticeships: Achieving Excellence found that more than 60 per cent of companies surveyed intend to maintain their apprentices and not hire additional apprentices. This reflected current uncertainty about the economy.
According to the report technicians and trades workers represent the most significant skills shortage (33 percent).
And 41 percent of employers reported significant difficulty recruiting 'technicians and trade workers' with STEM skills.
Also, respondents expressed concern about school's preparation of students for apprenticeships.
The report indicates 30 percent of businesses are dissatisfied with the numeracy skills and 29 percent are dissatisfied with basic literacy and the use of English of school-leavers.
Mr Willox said all of these business concerns affect the future growth and health of the apprenticeship system.
"The skills developed and nurtured within an apprenticeship become the essential and highly-valued, trade, technical and business skills that underpin a very sizeable part of our productive economy, said Mr Willox. "We need to be doing more as a country lift these skills to ensure we meet current and future demand."
Mr Willox said the apprenticeship system is also under strain due to a number of structural challenges.
This includes national inconsistency, poor completion rates, persistence of time-served rather than competency-based approaches to delivery and the future application of the pathway in an increasingly knowledge-based economy.
"The lack of a genuine national system is a major frustration to employers, especially those that operate on a national basis or in multiple states, he said. "There needs to be national consistency."
A National Apprenticeship Commission would help solve these problems, he said.
Mr Willox said one of the major challenges is the long term drift away in focus from employers and apprentices, to the training provider. 
A key recommendation in the report is to reverse this trend and empower the core relationship between employers and apprentices.   
"This would be best served by establishing the employer as the primary customer of the Registered Training Organisations (RTO) rather than the funding authority," Mr Willox said.
"It is time to iron out these difficulties and refocus on the essence of an apprenticeship arrangement."
Full report: http://www.aigroup.com.au/policy/reports