APPRENTICESHIP SERVICES GIVEN MAJOR BOOST
28-05-2015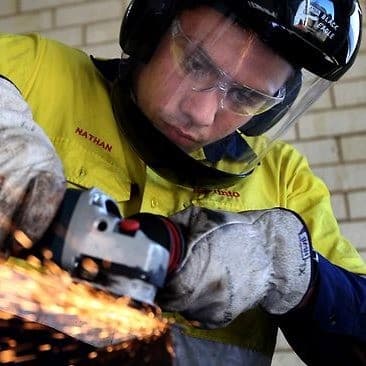 NSW Business Chamber has been chosen to deliver the federal government's support-services model for apprenticeships as part of a powerful new national company, Apprenticeship Support Australia, to be launched on July 1.
Apprenticeship Support Australia's Managing Director, Darren Cocks said: "Apprenticeship Support Australia combines the outstanding apprenticeship services of Australian Business Apprenticeships Centre in NSW, the ACT and Queensland, VECCI Apprenticeships in Victoria, CCIWA Apprenticeships Solutions in WA, and Business SA's Australian Apprenticeship Centre.
"It's a powerful alliance that will give Apprenticeship Support Australia clients access to an unprecedented level of vocational education, training and apprenticeship resources, backed by experts from the national Chamber movement across the country."
Australian Business Apprenticeships Centre, General Manager Andrew Williams, who will oversee the program in NSW, ACT and Queensland, said the Australian Government's new streamlined support-services model is designed to make it easier for businesses to take on apprentices and reap the rewards.
"All our services will continue to be underpinned by careers portal, Skillsroad, offering current information and tools for teachers, parents, students, job seekers and employers – in fact all who play a role in the careers cycle – including job advertisers, Mr Williams said.
"I urge any business looking to take on extra employees or to up-skill their current staff to contact us to find out how vocational training can add value to their organisation and how we can assist them in the process."