Apprentices help to rebuild flood ravaged Qld
08-02-2012
by
in
Education & Training, Apprentices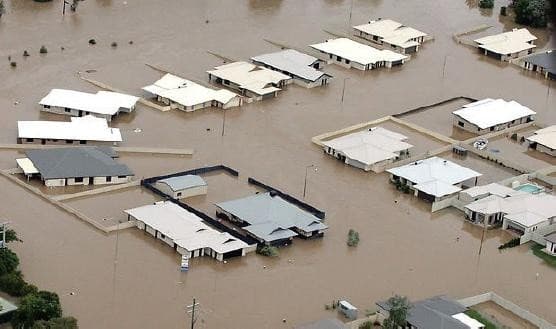 An army of apprentices have helped rebuild, renovate and repair flood and cyclone damaged homes, businesses, community and sporting facilities under the $83 million Queensland Natural Disasters Jobs and Skills package.
Minister for Skills, Senator Chris Evans said more than 100,000 apprentices from a wide range of trades have helped rebuild cherished community facilities such as Girl Guide huts, tennis clubs, cricket ovals and sporting facilities for the disabled.
"A year on, the vital recovery work helping communities get back on their feet continues right across the state – with no job too big or too small for the apprentices to tackle," Senator Evans said.
"In Ipswich, 23 apprentices are working with the local Council to restore homes, sporting and community facilities, and public infrastructure.
"While in Burpengary, a skilled apprentice has had a leading role in rebuilding facilities used to teach disabled people to ride horses."
The Government's Jobs and Skills package is supporting more than 230 out-of-trade apprentices to relocate directly to flood or cyclone affected areas through a $3000 one-off incentive payment.
Senator Evans said the federal government has also helped disaster affected communities by supporting practical programs to keep people in jobs and training.
An additional Government bonus available to small and medium-sized businesses has resulted in more than 2000 apprentices, aged 19 and under, starting trade apprenticeships in skill shortage areas.
To date, more than 1000 employers have received over $900,000 in bonus payments under the scheme.
The Government Jobs and Skills package has seen hundreds of apprentices stay in training while rebuilding vital community services across Queensland including in Brisbane, Ipswich, Toowoomba, the Sunshine Coast and Rockhampton.
Senator Evans paid tribute to the community organisations, businesses, apprenticeship centres, group training organisations and apprentices that have worked with the Government through the package to rebuild flood ravaged parts of Queensland.
"It has been a tremendous effort and apprentices and the communities they work in have benefited," Senator Evans said.
A total of 239 apprentices who may had been stood down, or at risk of cancellation have been kept in an apprenticeship under the Apprentice Work Teams (AWT) initiative.
One AWT team took up the challenge of repairing the Maroochydore Cricket Club which suffered significant damage to its oval, clubrooms and fencing.
Thanks to repairs carried out by apprentices, the club will resume fixtures from this year.
The Caloundra Tennis Association also suffered significant damage to roof, gutters and downpipes.
A team of 12 apprentices were able to complete repairs to the facility in just six weeks.
Through the AWT initiative, apprentices have gained hands-on training and experience in a range of trades — painting, electrical, carpentry, plastering and plumbing — and at the same time played an important role in getting community organisations up and running again.
For further information on the Natural Disasters Jobs and Skills Package visit: www.deewr.gov.au/Skills/Pages/NewJobsSkillsPackage.aspx www.skills.qld.gov.au/disaster-package.aspx
Education & Training,
Apprentices