News, Education & Training
Apprentice program extended as unions push for higher wages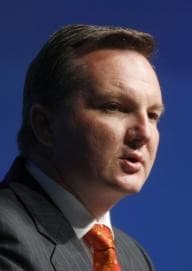 The Government will extend the $57.5 million Apprentice Kickstart Initiative to make it easier for employers to take on apprentices.
Minister for Tertiary Education and Skills, Chris Bowen said the two-month extension means that employers in the building, construction and engineering trades now have until the end of April to benefit from an extra incentive payment for them to take on a new apprentice.
The extension coincides with a union push to have apprenticeship wages drastically increased.
The unions have put their claim for wage increases of up to 70 percent a week for apprentices before a major Fair Work Commission hearing in Sydney.
Australian Manufacturing Workers Union president Andrew Dettmer told the Australian newspaper last week that unions are determined to curb the dropout rate of nearly 48 per cent of apprentices, mainly in their first and second years.
"Competitive pay is necessary to attract and retain apprentices," Dettmer said.
Mr Bowen said in a statement: "We know that times are tough for many Australian businesses so we are giving them a helping hand by extending the Apprentice Kickstart Initiative.
"We want to encourage employers to take on an apprentice, train them up and position their businesses to take advantage of economic conditions as they improve."
As at February 28, more than 12,000 apprentices have been employed under Kickstart.
The $57.5 million program is designed to create up to 21,000 extra apprenticeships.
Under the program, incentives in the first year are tripled to employers who take on a new apprentice between December 1 and February 28.
An extra $3,350 will be paid to eligible employers who take on a new construction or engineering apprentice in nominated trades, in addition to the existing $1,500 commencement payment for eligible employers.
Mr Bowen said while uptake has been lower than expected due to a downturn in the construction industry, extending the scheme will provide support for many more employers and apprentices.
"This is exactly why the Kickstart program is so important – we want more people to take up and see through apprenticeships to meet the changing workforce needs of Australian industry," Mr Bowen said.
"The two-month extension is good for employers, good for young people seeking apprenticeships, and good for job seekers as it will help to stimulate employment in the building, construction and engineering industries."
"We need to start training more people in the construction trades now to meet the expected upturn in the housing sector, including plumbers, electricians, carpenters, toolmakers, metal fabricators, fitters and turners."