APPMA Welcomes New Member companies IDM Instruments and Lantech Asia Pacific
06-12-2012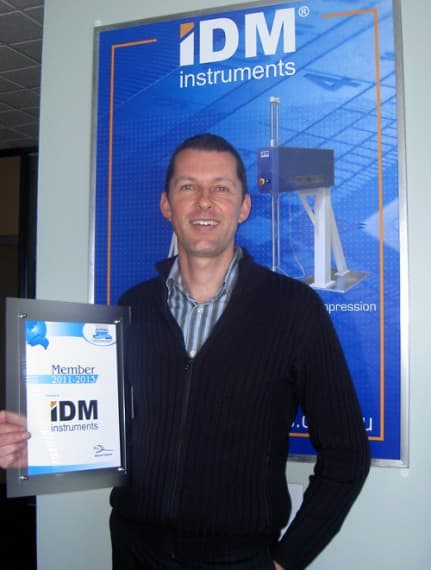 Photo: Tommy Halmos, Managing Director, IDM Instruments


The Australian Packaging and Processing Machinery Association (APPMA) announced today that they have welcomed IDM Instruments and Lantech Asia Pacific as new member companies to the association.

IDM Instruments is a leading manufacturer and supplier of testing and measuring instruments; providing quality solutions to customers' manufacturing process and laboratory testing requirements.

IDM Instruments supply various industries with a vast range of testing equipment. Instruments are used to test the different aspects required for quality control and cost reduction of a final product, with reference to recognised standards.
    
Lantech Asia Pacific the inventor of stretch wrapping, builds stretch wrappers, case erectors, shrink tunnels, and pallet conveyors. Founded in 1972, Lantech has more than 150 U.S. and foreign patents for its packaging machine innovations. Its Global network of 175 sales offices and can provide the stretch wrapping, case handling, shrink packaging, palletising and conveying equipment to improve productivity and reduce packaging costs any place in the world.
Established in 1983 the Australian Packaging and Processing Machinery Association (APPMA), is Australia's only national packaging and processing machinery organisation and the proud owners of AUSPACK PLUS; which is the largest biennial packaging and processing machinery and materials exhibition in Australia.

The APPMA's objective is to promote, integrate and foster participation and development at all levels of the packaging and processing machinery side of the industry. Members include manufacturers and importers of packaging and processing machinery and materials who are suppliers to the food, beverage, cosmetic, pharmaceutical, veterinary and household packaging industries.

Log on to www.appma.com.au and see more information about Australia's only association for packaging and processing machinery.