APPMA ON SHOW AT PACK EXPO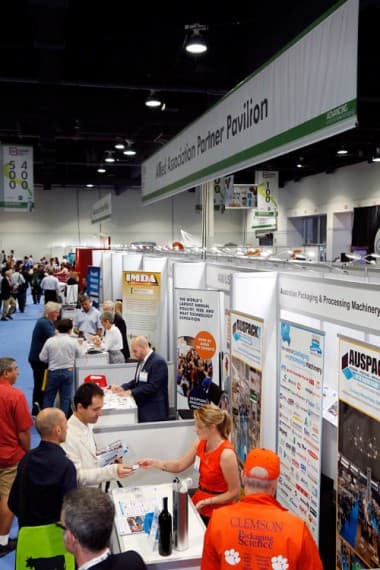 The Australian Packaging and Processing Machinery Association (APPMA) will have a display at PACK EXPO International 2014 in Chicago next month.
APPMA will join than 30 leading packaging and processing associations from all over the world at PACK EXPO International 2014 in the Association Pavilion in the Grand Concourse from November 2-5.
PACK EXPO International 2014 is owned by PMMI, The Association for Packaging and Processing Technologies.
The show will be held in conjunction with Pharma EXPO, with large crowds expected.
"The PACK EXPO trade shows are about bringing the industry together — the entire packaging and processing supply chain — to spur innovation, said Jim Pittas, vice president, Trade Shows, PMMI.
With 50,000 attendees expected at PACK EXPO International and Pharma EXPO, PACK EXPO Partners will enjoy the opportunity to network with packaging and processing professionals and other like-minded associations, he said.
Mark Dingley, chairman, Australian Packaging and Processing Machinery Association (APPMA), says exposure at PACK EXPO International would help APPMA raise its profile globally.
"APPMA exhibited at PACK EXPO Las Vegas in 2013, and it enabled our association to raise its profile on an international scale and to assist companies who are looking to establish themselves in the Australian market by connecting them to our members. The program also enables APPMA to continue our relationship with PMMI as one of our international sister associations," Mr Dingley said.
APPMA will be located on Stand N-4535 in the Partner Pavilion at PACK EXPO.