APPLYING THE CIRCULAR ECONOMY TO MANUFACTURING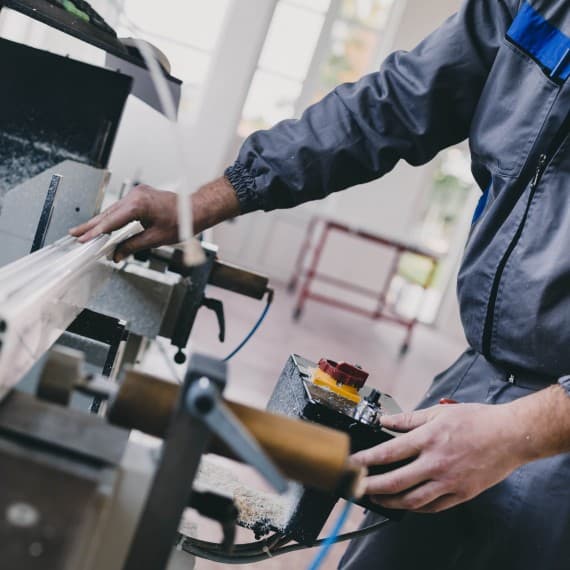 If asked to name the three Rs of the environment, you'd probably say reduce, reuse, recycle. But in manufacturing plants striving for affordable, sustainable operations, three other words spring to mind. Here John Young gives his insight into the benefits of replacing, remanufacturing or repairing broken or malfunctioning equipment.
Ever since the first industrial revolution, the manufacturing sector has been dominated by a linear business model based on the "take, make, use and dispose" paradigm. However, the shortcomings of a linear economy have become evident in recent years, as natural resources are being depleted and commodity prices increase accordingly.
Consequently, a regenerative model in which components are used multiple times is hailed by many for its economic and environmental advantages.
When equipment breaks it is frustrating, inconvenient and not always straightforward to deal with. The manufacturer is faced with a decision of what to do next, replace it with a new component, repair it or remanufacture it.
Replacing a component may sound like the easiest way to resolve the issue, but it isn't always the cheapest option. Instead, tapping into the circular economy by opting for a repaired or remanufactured part can be an effective way to minimise downtime and benefit the environment.
So, what should manufacturers consider when equipment breaks down?
The first factor is warranty, which may cover most of the unit's maintenance costs, particularly for its first year of working life.
For problems surfacing after the first year, maintenance engineers traditionally apply the 50/50 rule, which states that repairing makes sense when the sum of spare parts and labour expenses does not exceed half of the machine's original value.
However, supporters of the circular business model tend to disagree, claiming that it is always worthy to remanufacture or repair unless the cost of the reparation surpasses that of buying a brand-new unit. Believers in the circular economy would also argue that it is incorrect to assume that equipment will break down more frequently just because it is old.
Besides the warranty terms and the costs of the remanufacture or repair, there are other factors to take into account. The first is the field in which the machine operates, as there are sectors, such as biomedical manufacturing, in which regulations compel manufacturers to replace equipment at regular intervals, making refurbishing or repairing unfeasible.
Finally, one of the most important aspects to consider is whether the equipment required is still being produced by the original equipment manufacturer or if has become obsolete. In this case, you might need to turn to EU Automation to supply you with a replacement, a fast and convenient solution. EU Automation also supplies new and reconditioned parts, to help you get your production line up and running when equipment breaks down.
Next time your equipment breaks down, remember the three Rs: replace, remanufacture or repair.
John Young is Asia-Pacific Sales Director of industrial equipment supplier EU Automation.