APPLY NOW FOR 53RD AUSTRALIAN EXPORT AWARDS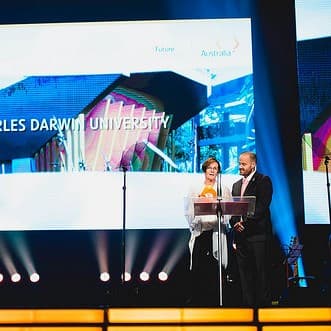 Is your business building its success selling products and services to international markets?
If so, the Australian Export Awards wants to hear from you.
Co-presented by Austrade and the Australian Chamber of Commerce and Industry, the Australian Export Awards, now in its 53rd year is one of the longest running business awards programs in Australia.
The awards will recognise the hard work, commitment and innovative spirit of Australian businesses as they deliver world-class business capabilities, products and services to the world. 
The Australian Export Awards program honours Australian businesses in 12 national categories.  
Entry is via your state or territory export awards programme where finalists and winners will be honoured.
State and territory winners will automatically progress to the national stage for the Australian Export Awards.
Winning an export award has benefited previous winners in their international business ventures.
"Bigger companies we deal with are really taking notice of who we are as a result of this award.
It helps build confidence that they are dealing with the right people,' said Nicholas Cooper, Turbosmart, winner of the 2014 Australian Export Awards - Small Business Award. 
Closing dates for the state and territory awards programs are:  
·       ACT July 31
·       NSW August 14
·       Northern Territory August 21
·       QLD July 31
·       SA July 31
·       Tasmania August 20
·       Victoria July 31
·       WA July 17