APPLE'S AMERICAN INVESTMENT ON SHAKY GROUND
24-01-2017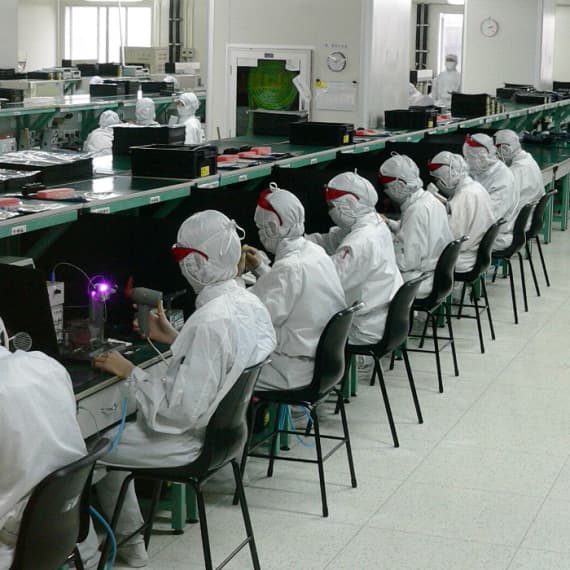 Apple and Foxconn are reportedly 'mulling over' a potential shift towards U.S based manufacturing, despite internal and external concerns about cost increases and customer expectations. 
Specifically, there are concerns about increased costs. Shifting manufacturing to the United States, even in a highly automated capacity, is projected to increase the cost of an iPhone significantly. 
Foxconn, who have agressively negotiated for rate cuts and concessions from the U.S government in exchange for shifting manufacturing to the States, have also said that these plans are wishes, not promises, and there are no guarantees that they will go through.
Foxconn Chairman Terry Gou has indicated that if the move occurs, the price increase could be in the hundreds of dollars, saying that "In the future [customers] may be paying some $500 more for [U.S.] products, but those do not necessarily work better than a $300 phone." 
Other third-party analysis suggests that the cost increase could be as low as $40.
An informal poll has shown that while over a third of people think that Apple should manufacture the iPhone on-shore, just over one-fifth would be willing to pay more for an American-made iPhone. 
While not necessarily indicative of the wider U.S market, the poll does indicate that cost is a significant factor in purchasing decisions, and consumers would not be pleased with an increased cost. 
Concerns also exist about the lack of technical and vocational talent in the U.S. Apple CEO Tim Cook has gone on record saying that it might not be feasible to move large sections of their manufacturing and supply chain into the States. 
"China put an enormous focus on manufacturing," he said. "The U.S., over time, began to stop having as many vocational kind of skills. I mean, you can take every tool and die maker in the United States and probably put them in a room that we're currently sitting in. In China, you would have to have multiple football fields."
While giant corporations like Apple and Foxconn are likely able to absorb the costs involved in shifting to a U.S-based manufacturing chain, doubts definitely exist whether the benefits will justify the pricetag.