Published 12-09-2019
| Article appears in October 2019 Issue
APP-BASED CONTROL IMPROVES VACUUM SYSTEM OPERATION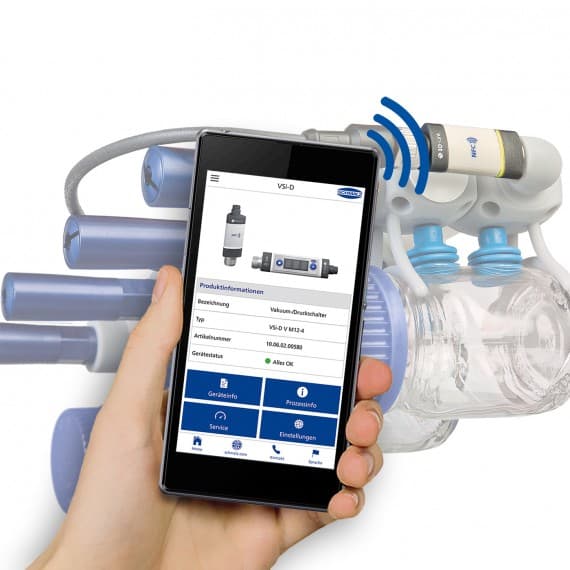 Schmalz has developed a novel smartphone app that simplifies the installation, parameterisation and operation of its vacuum components, such as the VSi vacuum and pressure switch.
Available now from Google Play for Android smartphones and tablets, the Schmalz ControlRoom app will help reduce procurement costs, cut start-up time and optimise device servicing.
This app-based control removes the need for display and input modules on each vacuum device, and this can reduce procurement costs by up to 40 per cent.
In addition, components can be started up out of the box. For example, with the app a user can simply scan a vacuum switch and then enter various values using the app. This eliminates the need for complex setup procedures with long instruction manuals.
The app can also transmit settings from already installed switches to other devices in seconds. This allows users to reduce start-up times by up to 75 per cent.
In case of operational malfunction, the app provides easily understood messages in plain text describing the cause of the problem and how to correct it. Users also have the option of storing relevant information on the switch to be accessed later, for example the installation date or the location where spare parts are stored.
The app also helps improve reliability with facilities for predictive wear monitoring to reduce the risk of device failure. Users can set a reminder for predictive maintenance as well as a list of possible high-wear parts.
Schmalz Australia
03 9215 8800
www.schmalz.com