Apollo celebrates the 5th anniversary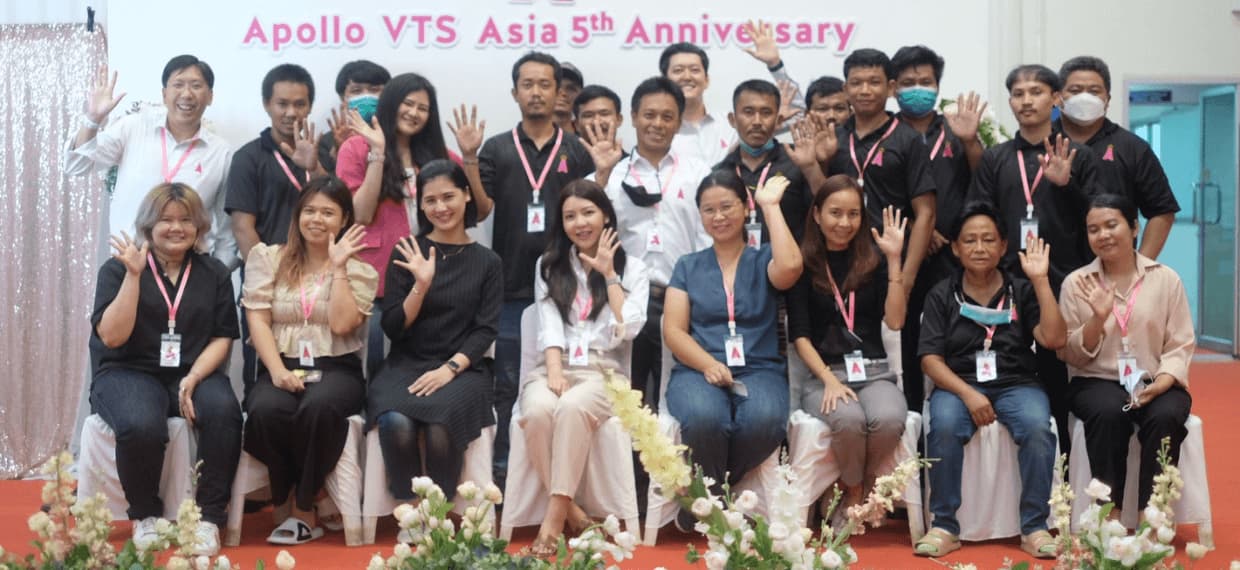 In February-March 2022 edition, Industry Update had covered the celebration of the 175th anniversary of this family-owned business at its headquarters in Coevorden, Netherlands. The company had been awarded the 'Royal' title by the King of the Netherlands during the anniversary, essentially becoming the Royal Apollo Group. It is the world's leading supplier of vertical conveying systems, offering solutions such as the spiral conveyor for packaged products and the bucket elevator for bulk products.
Following in the footsteps of the headquarters, on June 13th 2022, Apollo VTS Asia Ltd., a subsidiary of the Royal Apollo Group and the regional office and production hub for Asia-Pacific, had also celebrated its 5th anniversary at the facility in Thailand, where spiral conveyors for the Australian market and all of Asia-Pacific region are being manufactured from.
An open house event was hosted where valued connections were invited. The office and production facility had been completely transformed for the event. A red carpet at the entrance of the venue invited guests to follow the carpeted path to visit and interact with various stations starting with the "Apollo Theatre", which plays a short company video about the company and its values. Guests then moved on to the "Apollo History Museum" to witness the 175 years old history of the company, from its inception as a blacksmith to the current global entity. The "Spiral Safari" was the next area to wander into, showcasing different types of interesting spiral conveyor solutions. At the end of the safari, carnival games awaited to shower guests with special prizes created just for the event. Before finally heading off to the snack and recreation area, guests were able to read about the lives of the six generations of the "van den Pol" family that ran the company and their impacts on the business.
Immediately following this milestone celebration, the Royal Apollo Group is preparing to globally launch a brand-new product development that will step up the vertical conveying technology to another level, figuratively and literally. The new Stacked Spiral Conveyor (SSPC), targeted at extra-high elevation conveying requirements, will be revealed just before the upcoming CeMAT Australia exhibition, where the company will also participate in.
There is no better timing for the Australian market because CeMAT is the leading trade fair for materials handling, intralogistics, and supply chain management. CeMAT Australia will be held at the Melbourne Convention & Exhibition Centre on July 19-21, 2022. An AR (Augmented Reality) version of the huge Stacked Spiral Conveyor will be awaiting visitors at the stand of Apollo VTS Asia Ltd. located at booth no. B30.