APEX SUPPLY CHAIN TECHNOLOGIES ON SHOW AT RETAIL LOGISTICS CONFERENCE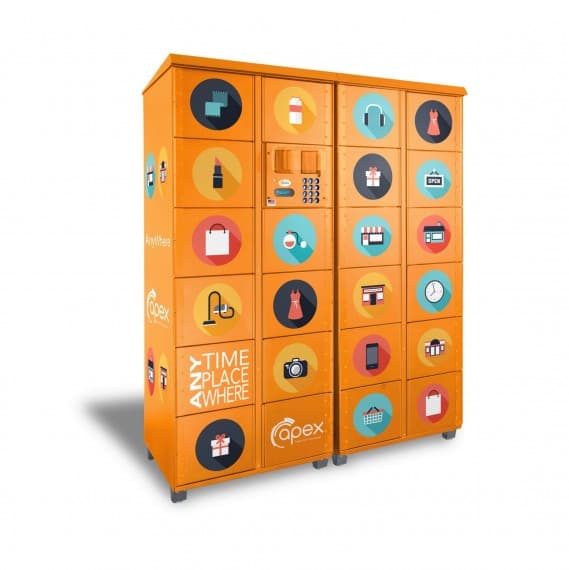 Apex Supply Chain Technologies, a world leader in automated inventory management solutions and click and collect locker solutions, will be exhibiting at the Online Retail Logistics conference in Sydney this month.
Apex will be the Platinum sponsor at the Conference, to be held at the Grace Hotel from April 28-29.
The online retail industry continues to grow in Australia with an estimated worth of $22.1 billion last year – a 7 percent increase on the year before.
CEO of Apex Supply Chain Technologies, Kent Savage says the tie-up with Online Retail Logistics will be an opportunity for industry players to interact with Apex's innovative technologies and gain critical insights into a growing and evolving online retail market.
"The Apex technologies being exhibited this year include a range of automated click and collect lockers," Mr Savage says.
"We're excited to show the industry how Apex can assist by streamlining supply chains, therefore improving customer experience and ultimately driving sales."
On display will be exhibiting in a 6m x 3m stand featuring Apex click and collect systems and state of the art technologies to showcase the innovation behind their products while giving visitors an opportunity to experience the convenience of easy-access, consumer friendly lockers.
During the conference, David Quayle – Country Manager for Australia and New Zealand will give a demonstration on how to improve customer experience with automated click and collect lockers.  
"We will be demonstrating how the implementation of click and collect locker systems, when integrated with an online retail offering, can massively improve the customer experience and remove the issues related to counter based click and collect systems," Mr Quayle said.
Apex provides Cloud-based automated industrial vending solutions, lockers, smart store cabinets, intelligent controlled spaces and other dispensing solutions for the manufacturing sector.
These solutions enable companies in the manufacturing, industrial, service and retail sectors to manage, track and control tools, direct and indirect materials, supplies, parts, handheld assets, as well as retail click-and-collect self-serve order pick-up.
Apex Supply Chain Technologies
Ph: 02 9450 0866