ANYONE FOR GOLF? NEW YAMAHA WEBSITE LAUNCHED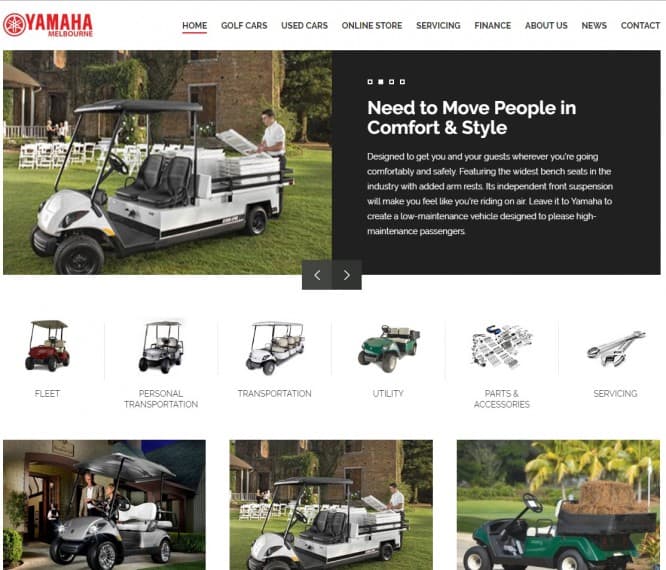 Warequip has launched a new website dedicated to its latest range of vehicles – Yamaha Golf Cars.
Warequip prides itself in an outstanding and diverse product range and after sales service.
Warequip's latest offering, YamahaMelbourne.com.au features a large range of Yamaha Golf Cars, accessories and apparel.
The Yamaha Melbourne website arms consumers with all the necessary information needed to make the right choice when choosing the best golf car for their business.
Backed by experienced staff, an extensive range of spare parts and service program, Warequip is well-positioned to solve almost any application in a safe and sustainable way. The in-house fabrication and workshop facility allows Warequip to customise any vehicle to suit specific needs. 
This is the third website dedicated to specialty vehicles released by Warequip.
YamahaMelbourne.com.au joins IndustrialVehicles.com.au and PolarisMelbourne.com.au.
You can browse the diverse range of Yamaha electric and petrol utility vehicles at: www.YamahaMelbourne.com.au.
Warequip Solutions
Ph: 03 8378 7700