Published 12-05-2020
| Article appears in April 2020 Issue
ANTIMICROBIAL FILM TO PROTECT PRINT AND LABEL INDUSTRY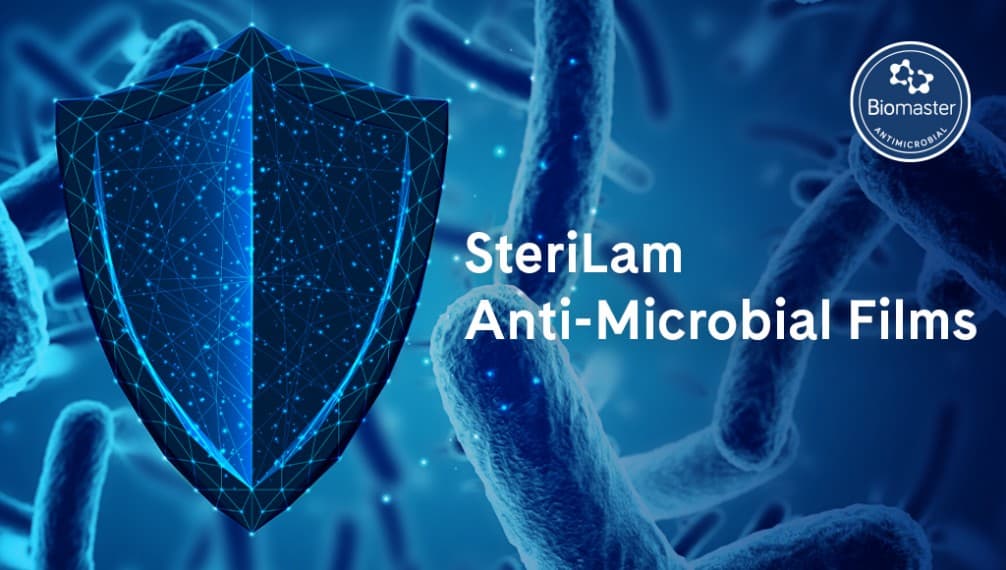 In a time when cleanliness is more important than ever, Australian packaging specialist Jet Technologies has come to the rescue of the print and label industry.
SteriLam is a new antimicrobial protective film developed by Jet Technologies for use in a variety of print and packaging applications.
Effective for up to 10 years, SteriLam destroys bacteria, fungi and moulds, as well as antibiotic-resistant bacteria such as staphylococcus aureus.
An invisible and odourless ingredient, Biomaster, is the key to SteriLam films. Based on Silver-ion technology, Biomaster inhibits the growth of microbes by up to 99.99 per cent.
"Now more than ever before, the cleanliness of products, equipment and the things we commonly come into contact with at work and at home is at the forefront of peoples' minds," says Jet Technologies director Jack Malki.
While SteriLam films are suitable for a wide range of applications, Malki says the greatest benefit is in areas where people may be more susceptible to bacteria.
"That's hospitals, medical facilities, aged care facilities, as well as high-traffic locations such as schools, supermarkets, public transport and government service locations."
The films can be applied to pharmaceutical and supplement packaging, products aimed at the elderly or people with weakened immune systems, printed products including books, school and university materials, restaurant menus and items displayed in public transport.
While not suitable for direct food contact, SteriLam can be used in indirect food contact applications such as outer layers of food packaging.
Jet Technologies
02 8399 4999
www.jet-ap.com