ANTI-VIBRATION FOR RAPID AUSSIE URBANISATION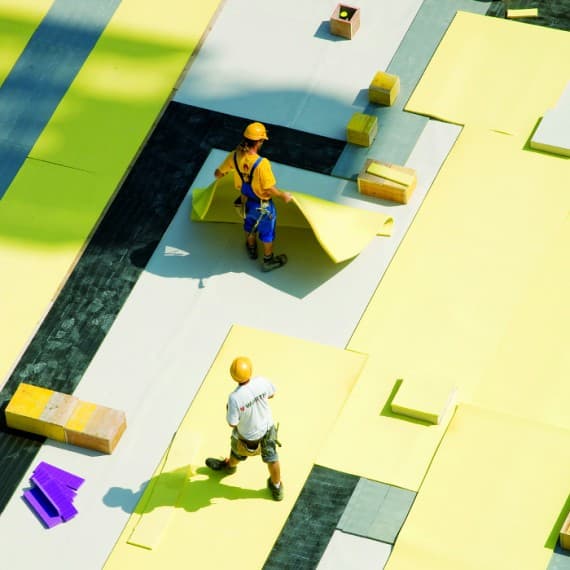 Australia is one of the world's most highly urbanised countries, with around 9 million of the country's 24 million people living in two cities: Melbourne and Sydney. These cities show no signs of stopping growth, and indeed are getting denser by the year.
Sydney has more than 5 million inhabitants, and if Melbourne keeps growing at its current pace, it will reach 5 million by 2020. Experts calculate that if the urbanisation trend stays the same, by 2050 Melbourne will have 9 million inhabitants, and Sydney 8.5 million. If Brisbane and Perth continue their growth, by 2050 both cities will be about the size that Melbourne and Sydney are now.
This rapid urbanisation poses challenges for city planners: metros, railways and industrial applications cause vibrations that effect people as well as buildings. With its innovative solutions, the Austrian (yes, not Australian) specialist Getzner Werkstoffe minimises this structure-borne noise, benefiting people and their surroundings.
To deal with this increased population density, urban planners have to overcome immense challenges when designing the country's infrastructure and housing.
"Dense urban areas, with transportation, industry, offices, residential areas and public space next to each other, pose a challenge in the field of vibration isolation, as well", says Thomas Dorfner, Regional Sales Director Asia Pacific at Getzner Werkstoffe.
"Professional vibration isolation benefits not only the people living and working in the area. It also reduces life-cycle and maintenance costs of the capital investments."
To reduce vibrations in urban areas, Getzner has developed high-tech materials like Sylodyn®, Sylomer® and Sylodamp®, each of which can be modified to meet specific requirements. In Australia and New Zealand, the innovative Getzner solutions reduce noise and vibrations in multiple city centres.
With additional railway stations planned around Sydney, and large portions of the rail network scheduled to be upgraded to a single-decker, more-frequent Metro train design, proper insulation is only going to become more important in the coming years.
Getzner Werkstoffe