ANTI-SLIP TAPES MAKE STAIRS, STEPS AND SLOPES SAFER
29-03-2018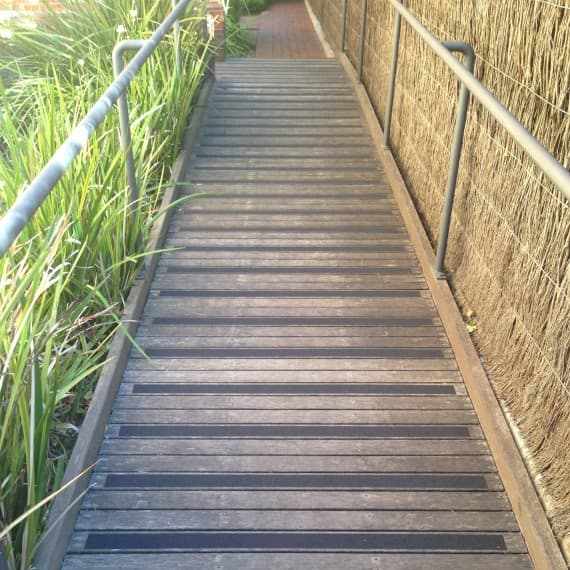 Slip and fall accidents typically occur on wet surfaces such as in bathrooms, shower alcoves, laundry floors. But steps, stairways and other inclines are also a danger, especially when the edge of the step is difficult to see.
Prevention of slipping requires the provision of an appropriate level of friction between the sole of the shoe and the floor surface, and so Floorsafe Australia offers a large range of self adhesive anti-slip tapes that not only provide the necessary friction, they also highlight the leading edge of steps.
A complete range of sizes from 25 to 300mm is available in colours including black, yellow, white, green, red, grey, blue and black/yellow.
For night-time vision the range includes luminous glow-in the-dark tape. And for use on polished timber a clear anti-slip tape is very popular and available in 25 and 50mm widths.
Floorsafe anti-slip tapes are available in 18 metre rolls, and Floorsafe is the only company that will sell by the metre.
Floorsafe Australia
1300 71 77 69
www.floorsafe.com.au