ANTI-DUMPING INVESTIGATION CLOSED
04-05-2018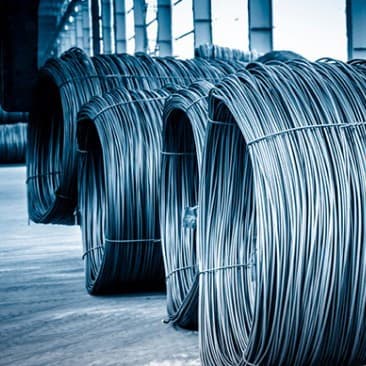 After a year-long investigation into Vietnamese subsidisation and exporting of coiled steel rod, the Australian Anti-Dumping Commission (ADC) has ruled in favour of Vietnam, South Korea, and Indonesia. 
Their report concluded that there had been no undue subsidisation by any government, and that the margin of steel exported to Australia was less than 2%, which is under the World Trade Organisation's threshold to be considered 'dumping'. 
The ADC concluded that there was no evidence to suggest that Vietnamese steelmaker Hòa Phát Group, or any other steel producers, had been selling under market price in Australia's steel market.
The Comission also concluded that there was no support from the governments relating to power tariffs or input material for steel producers. 
The ADC's anti-dumping case and subsequent inspection was launched in June of 2017 following a complaint lodged by OneSteel Manufacturing Pty Ltd, a steel core manufacturer in Australia.
The manufacturer said that goods were being exported to Australia at prices below than their normal value, and that this dumping had damaged the Australian industry through loss of sales, market share and profits.
Steel products from Indonesia, Taiwan and Turkey have also been subject to anti-dumping investigations in Australia, and both Indonesia and Turkey were slapped with anti-dumping taxes in 2015 for a year, while the same products from China were hit with a tariff in April 2016.