Anti-dumping bill does not go far enough: unions
31-08-2010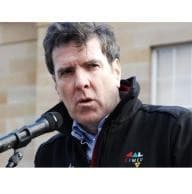 One of Australia's most powerful unions has welcomed the passing of the Anti-Dumping Improvement bill, but warns that more needs to be done.
The CFMEU, the union responsible for construction, forestry, mining and energy sectors, has called on the Government to make an election commitment to implement more anti-dumping reforms.
CFMEU National Secretary Michael O'Connor said with the passing of the new legislation driven largely by the union movement many jobs would be protected.
Mr O'Connor said Australia has now shifted from one of the weakest anti-dumping systems in the world, to workers now having a level of protection.
Under the new legislation an Anti-Dumping Commission has been launched.
The Commissioner has been given broad scope to protect jobs from the dumping of cheap imports.
"The fact that all of the anti-dumping improvement bills have had bi-partisan support has been a positive, Mr O'Connor said. "However, sensible amendments which would have helped the Anti-Dumping Commission protect Australian jobs were defeated in the Senate, which is a concern."
Mr O'Connor said all parties should support policies that would prevent unscrupulous importers from masking the country of origin of their goods.
"And a stronger approach to countries that do not play by the rules are needed from parties aspiring to Government, he said.
"The union will continue the fight for a better anti-dumping system as long as dumped imports continue to cost Australian jobs and hurt families and their communities."