Ansell lifts profit with popular new products
31-08-2010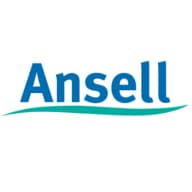 Ansell, a global leader in healthcare safety and protection solutions, including industrial gloves and protective clothing, has reported a 14.9 per cent rise in interim net profit for the six months ended December 31, last year.
Ansell's interim net profit for the six-month period was A$72.4 million.
The profit boost was largely due to the popularity of new products and defied economic weakness in a handful of its markets.
The protective equipment maker's revenue rose 9 per cent to .6 million in the six months ended December 31. Earnings before interest and tax increased 20 per cent to .7 million.
The company reiterated guidance of full year earnings per share in the range of .10 to .16. EPS for the first half came in at .6¢, which was just below consensus of US50.2¢. Excluding the effect of a dilutive share issue in December, in anticipation of the million BarrierSafe acquisition, EPS rose 15 per cent to the consensus estimate of US50.2¢.
Ansell chief executive Magnus Nicolin said organic growth in Ansell's three units that sell to businesses, medical, industrial and specialty markets, approached 4 per cent in the second quarter and was 2.6 per cent for the interim period.
"A moderate improvement in economic conditions contributed to growth rates, although mostly offset by significant economic weakness in select markets such as Australia, Russia and Turkey," Mr Nicolin said in a statement.
Mr Nicolin said sales of products less than three years old were up 20 per cent on the first half of the previous financial year. "However, these numbers are still below our targeted growth rate and further enhancements to the "go to market" element of innovation are now being implemented," he said.
Ansell's share price has gained 24 per cent in the past 12 months, compared to a 6 per cent rise in the S&P/ASX 200 index.
The company declared an unfranked dividend of 17¢ a share, to be paid on March 25. The dividend is 1¢ higher than the previous corresponding period.