ANSELL EXPLORES NEW MARKETS WITH MICROFLEX GLOVES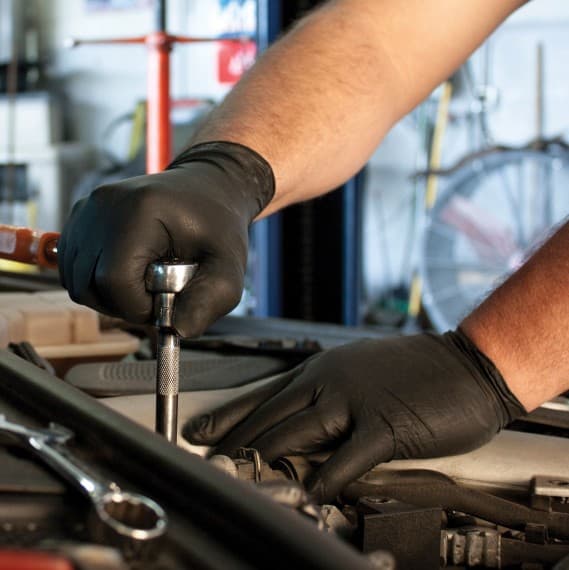 Ansell is expanding its market for Microflex single-use gloves by introducing the portfolio throughout Australasia and China.
The Microflex brand has become one of the most trusted names in hand protection – often exceeding industry standards.
The broad portfolio of premium disposable gloves will now be available in Australia, New Zealand, and China.
Ansell will progressively introduce six styles to the Microflex product line.
Each is designed to meet specific end-user needs based upon task, application, and environment.
This includes:
·       Microflex 93-853 High Risk Disposable Nitrile Gloves
·       Microflex 93-856 High Visibility Nitrile Gloves
·       Microflex 93-843 Durable Heavy-Duty Coverage Nitrile Disposable Gloves
·       Microflex 93-852 Distinct Black Disposable Nitrile Gloves
·       Microflex 73-847 Wet Grip & Ergonomic Certified Disposable Neoprene Gloves
·       Microflex 93-833 Certified Ergonomic Nitrile Disposable Gloves.
Microflex 93-833 is the first disposable glove of its kind to be certified ergonomic by the US Ergonomic Association.
"Being a global leader in protection solutions requires an ever-evolving commitment to providing comfortable, safe, and innovative solutions," said Joe Kubicek, President and General Manager Single Use Global Business Unit at Ansell.
"Through the introduction of these versatile and leading single-use gloves to new markets, we are enhancing worker protection and productivity for a variety of applications all over the world."
Since its inception in the late 1980s, the Microflex brand has introduced innovative single use hand-protection solutions, including high-visibility and ergonomic products that enhance safety and comfort for workers in a wide variety of life sciences, automotive, and manufacturing applications.
Microflex gloves have a leading market share in North America and are sold to an expanding number of companies and workers who continue to place their trust in the brand. 
The evolution of the Microflex product line will reflect ongoing global research among safety officers, operations managers, purchasing managers, and workers through Worker Experience Innovation by Ansell.
This process transforms global insights about unmet user needs into technology-based solutions that enhance worker comfort, performance, and protection.
Ansell works with Australia's leading safety not for profit organization, the National Safety Council of Australia, as the training partner to ensure hand safety issues are communicated through corporate and government organizations.
For more information about Ansell Microflex gloves visit: http://ppe.ansell.com.au/contact-us.
Ansell
Ph: 1800 337 041