Ansell buys Sweden's Trelleborg
31-08-2010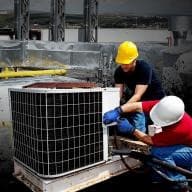 Gloves and condoms maker Ansell has agreed to buy a Swedish protective clothing and products business for $30.2 million.
In a recent statement Ansell said it had inked an agreement to buy Trelleborg Protective Products from the Trelleborg Group of Sweden.
The business provides high-end chemical protective suits, professional dry diving suits, escape hoods and tents to military, aerospace and industrial customers.
"This business fits nicely with our specialty markets and industrial GBUs (global business units) and Ansell's strategy of expanding into selected adjacencies within the personal protective equipment space," chief executive Magnus Nicolin said in a statement.
Ansell said the acquisition was expected to be earnings accretive from the 2013 financial year onwards.