Ansell backs innovative safety campaign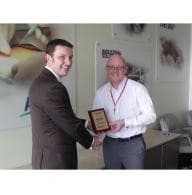 After renewing its relationship with the National Safety Council of Australia (NSCA) recently, both as Corporate Patron and Training Services Partner, Ansell is now also a sponsor of the NSCA's National Safety Awards of Excellence.
Now in its 21st year, this prestigious event is Australia's longest running, independent award celebrating outstanding Work Health and Safety (WHS) initiatives.
Recognising achievement in Best Practice, Best People, and Best Performance, the awards are open to any Australian business, organisation or individual with a compelling safety story.
Nominations close on July 14, with winners and finalists to be announced at a luncheon on October 17.
A not-for-profit organisation, the NSCA provides safety, risk consulting and training services throughout Australia.
"The National Safety Awards of Excellence are a great way to raise the profile of safety professionals and their employers," said NSCA's CEO, Adam Baldock. "Many organisations use this event to benchmark their safety performance, which drives innovation and engagement across the whole industry."
Last year's winners included Ten Group, whose risk-based approach resulted in more than 600 injury-free days.  
Best Solution of an OHS Workplace Risk was awarded to StaminaLift International whose innovative hospital bed mover was designed to prevent injuries by enabling the movement of up to 500kg load with simple fingertip control.
"Events like these provide a positive and inspirational environment in which to share ideas with safety industry leaders", said David Nicholls, Ansell's Marketing Manager.
The trend for building a robust safety culture throughout the workplace is rising, he said.