Another record year for EFIC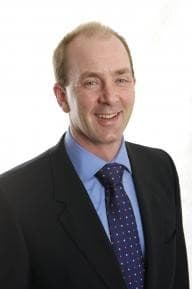 Angus Armour … 'strong results'
Australia's export credit agency, Export Finance and Insurance Corporation (EFIC) has posted strong results for the previous financial year despite volatile global financial markets.
EFIC achieved a record number of facilities in 2011-12, according to its Annual Report released recently.
As the Australian Government's export credit agency, EFIC was established to help Australian-based businesses to win and finance export, offshore investment and onshore export-related opportunities.
The agency works directly with businesses and their banks to provide loans, guarantees, bonds and insurance products for Australian exporters.
For the first time, EFIC surpassed the $1 billion mark in terms of its export finance facilities.
The total value of the exports and overseas investments was $4.5 billion.
Profit on EFIC's commercial account in 2011-12 was $26.8 million – 19.6 per cent ahead of budget. This figure reflected the continued strength of the agency's risk underwriting and portfolio performance.
"These strong results were delivered in a year of significant volatility, marked by an uneven recovery in the global economy and in commercial credit markets and a high Australian dollar," said EFIC chief executive officer and managing director Angus Armour.
"We continued to help Australian exporters of all sizes overcome financial barriers by supporting exports to more than 40 countries. SMEs accounted for over 90 per cent of total facilities and we were also particularly active in supporting the mining sector, which accounted for just over 60 per cent of EFIC's new signings by dollar value, as well as the construction sector."
During the year, EFIC expanded its support for contractors and subcontractors providing services for export-related projects. It also partnered with foreign currency services providers OZForex and HiFX to help exporters overcome the barriers presented by ongoing foreign exchange risk and the high Australian dollar.
Looking ahead, Mr Armour said the challenge for EFIC in the coming year was to adapt to the structural change in the Australian economy.
"In response, we will continue to adapt our products and approaches to help Australian firms win new export and export-related contracts," he said.
Copies of the Annual Report can be downloaded at: www.efic.gov.au/annual-report