Another challenging year ahead
15-02-2012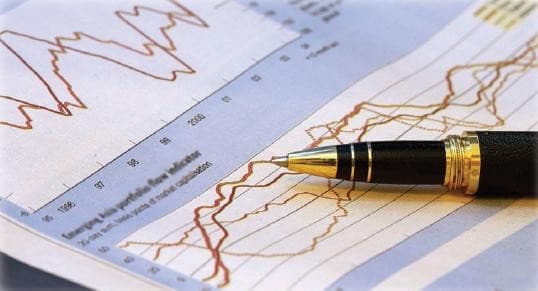 Aussie business must work smarter and harder

By financial expert Robert Jones

In 2012 business in Australia has opportunities like never before. However, the world is getting smarter and smaller.

Information and automated processes have already changed many businesses. Those issues will determine the businesses of the future.

As part of a global economy, Australian business will compete for our own resources internationally. We will become part of global labour markets and many of our business and resources will ultimately become foreign owned.

Competition policy will be the most critical area of policy for government. Government will become more attuned to the needs of small business while economic principles driven by scale will threaten many of those same smaller businesses.

In looking at the value proposition of any business, it must be considered in such an environment.

Australian business needs to be smarter and harder. It needs to take critical self-evaluation seriously. The following applies to small and large businesses and to industries. It applies to government and private enterprise.

A due diligence exercise may be needed if you want to borrow money, access grants or seek investors. If most of the analysis has been done, bringing it up to speed is relatively cheap and quick.

There are many aspects to due diligence and critical evaluation of business. This is a discussion of some of the key points.

What is your business worth anyway?

Net asset value
Some businesses are valued by their balance sheet. Net asset value, is equivalent to net value. Without lengthy dissertation of real value and historic or present value, when valuing a business it is wise to be conservative. As a normal audit process would require, all assets should be identified and substantiated as to their value. Methods differ in business, for such things as inventory, debtors, intellectual property and fixed assets.

Net asset value should be applied in your businesses critical review.

NPV – forecasts
In valuation of businesses for sale, forecasts of their sales and net profit over a reasonable period are used. In doing such a valuation, there must be a known probability of the truth of forecast estimates. The level of confidence and therefore the discount factor applied to NPV valuations is determined by the businesses ability to substantiate forecasts. Most often, reliability of forecasts is stronger, when based on past performance. However, where there has been no performance or circumstances are changing, there must be other ways to substantiate values used in calculating net profit forecasts. These can be through independent research and accredited statistical sources. They can be from existing valuations with margin for cost and price variations.

NPV forecasts should be used as a due diligence tool in the critical evaluation of a business.

Realizable value
The acid test of any valuation is what you would be paid for the business. In many small to medium sized businesses, this type of valuation is not carried out, since there may not be any intention of selling and because there is no real market.

However, if your business is saleable, and it therefore has a value, then it should be known to the existing owners of that business.

Any business with a turnover above, say a million dollars should be determining whether they can sell their business, how they could and at what price.

A due diligence review
In any critical evaluation of a business certain functions and status should be considered. Getting serious about critical issues means making sure that these areas are addressed.

These are just the simple things:
It may seem trite but many businesses do not have up-to-date accounts. They may have computerised accounting systems that generate sales invoices and record all purchases. This does not mean that everything is complete and accurate.

Is a bank reconciliation complete for every month including the last one?

Is a monthly creditors reconciliation carried out – matching the general ledger account figures in the balance sheet with a critically reviewed creditors aged listing? Is there a monthly reconciliation between creditors, purchases and payments? Is a monthly debtors reconciliation carried out – matching the general ledger account figures in the balance sheet with the critically reviewed debtors aged listing? Is there a monthly reconciliation of debtors, sales and receipts?
Make sure that annual returns are up to date. Make sure that BAS statements have been lodged and reconciled to accounts. Make sure that the Group tax obligations have been completed, especially the annual group certificates and wages summaries. Ensure that all other regulatory requirements are met.
Do you have a complete set of appropriate insurance? Is your public liability, workers compensation, professional indemnity and loss of profits insurance adequate and up to date?
Is there enough asset cover?
Critically value your assets. What did they cost? What cost to be replaced? What could they be sold for? This includes all fixed assets, inventories, debtors and even IP. Substantiate the values in different methods.
Quantifying and substantiating liabilities
The balance sheet valuation of liabilities can sometimes be lower than the real position. Although creditors invoices generally show the amounts owed, there must be confidence that all creditors have been included and that the amounts are accurate.

Make sure that all liabilities are known and included in the critical review process.
Threats and risk management
In any due diligence, critical assessment of business, the threats to ongoing operations, growth or survival of the business should be clearly understood and documented. Knowing what they are and being able to manage the threats or risks is important to the business.
Comparison with competitors/industry
An evaluation or due diligence exercise must consider how the business is placed, how it is performing and how it is positioned within the industry. This analysis must consider the position of the business with respect to customers and suppliers. It must also consider comparison with competitors.
Is your analysis or review objective? Where your business is and how it is operating, what it is worth and how it is placed, are all very important and need an objective view.

Positive due diligence – a plan
Rather than seeing a strict and detailed due diligence exercise as a threat or a problem, businesses should embrace the use of critical analysis in all areas, from sales and marketing, to research and development, administration and logistics. These should all be routinely scrutinised. Other areas that could be critically reviewed and analysed to provide positive outcome for your business may include:
Do you operate the best business model for your industry, your owners, customers and suppliers? Perhaps making goods is your specialty. However, you spend a great deal on marketing, administration and product development. Maybe these items can be carried out by someone else. Maybe they can be partially done externally. A detailed review and analysis of business functions could lead to a better business model
Is there a system in place for continuous business improvement? In any business continuing to develop and improve makes for success.
Work force and organisation
Consider your organisational structure. A positive due diligence exercise must include the role of your people. The managers, consultants, sales and administration and (in manufacturing) the production staff – are central and the key to the organization's success.

Each functional area and its staff structure should be documented and assessed. The review is positive when it aims to ensure the most productivity is matched with the abilities and achievements of those people, involved.

Instead off approaching a due diligence exercise as a daunting and significant project, it should be seen as part of the business development.

Regular communications, managerial meetings – even for small businesses – provide an opportunity to develop on the critical review or positive Due Diligence exercise. It goes well with the annual checkup and along with clearing the decks.

* Robert Jones is the principal of Vebiz consulting. He is a CA with a background in auditing and logistics. He has been the director of several companies and helped many different types of enterprises to achieve better business outcomes. His current focus is on export development and grant funding.

Vebiz Export
Ph: 0438 832 491
www.vebiz.com.au