Another boost for auto industry
31-08-2010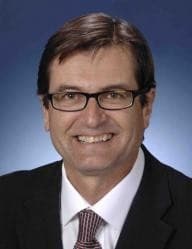 Greg Combet … new opportunities
The federal government has announced a $35 million plan to help car parts makers develop new products and markets.
Under the Automotive New Markets Initiative Australian automotive suppliers will be able to build their capabilities, develop new products and access new markets, said Federal Minister for Industry Greg Combet.
"This joint initiative, between the Australian, Victorian and South Australian governments, will help the supply chain capture new opportunities in global automotive markets as well as in emerging high growth non‑automotive industries," Mr Combet said.
"This demonstrates the strong commitment of our three governments to securing the long‑term sustainability of automotive manufacturing in Australia.
"The automotive industry faces challenges as a result of the high value of the Australian dollar and changes in consumer demand.
"The Automotive New Markets Initiative will help automotive component manufacturers to improve their competitiveness and break into the global supply chains which are an increasingly important feature of the car-making industry."
Victorian Minister for Manufacturing, Exports and Trade, Richard Dalla‑Riva, said: "This initiative will make the most of the world‑class capabilities our automotive suppliers have by helping firms achieve the scale necessary to be successful in global supply chains."
"At a time of significant structural pressures on the car industry, local components suppliers must look to transform themselves into companies that can compete not only in selling parts into local production but also into global auto industry markets and into other sectors like defence, rail, aerospace and mining. We will stand by the industry during this period of transformation," he said.
The initiative will run over four years to 2015‑16.
South Australian Acting Minister for Manufacturing, Innovation and Trade, Jack Snelling, said: "The automotive industry is a strategically important part of the Australian economy in terms of the investment it creates and the jobs it generates.
"This initiative will support not only the 52,000 Australians directly employed in the industry but the 200,000 jobs across Australia that rely on it," Mr Snelling said.
More information, including Program Guidelines and application forms, are available from:  www.innovation.gov.au/anmi.