ANGLED NOZZLE BORE CONSUMABLES ENABLE FLUSH CUTTING PROCESS
20-01-2017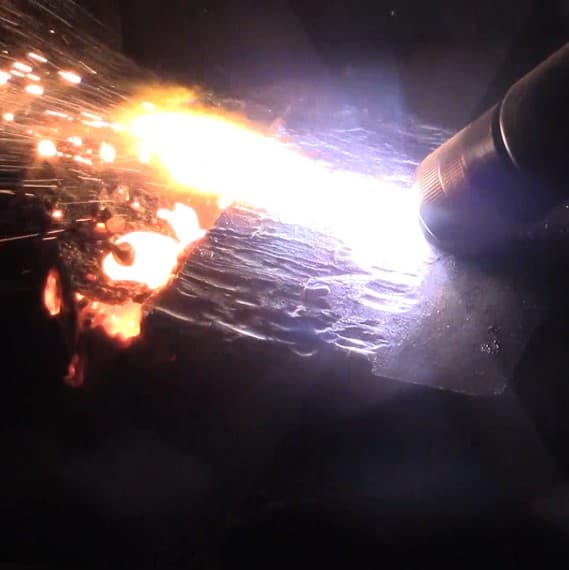 Hypertherm has released a new range of consumables for its Powermax 105 and 125 air plasma systems that it reckons will help users to cut closer to base materials than ever before.
The FlushCut consumables have an angled nozzle bore that delivers the plasma arc at a 45-degree angle, which ideal for difficult removal applications. Rather than having the nozzle opening at the tip, the FlushCut nozzle orifice is located on the side. This essentially bends the plasma arc, causing it to exit the torch at an angle nearly parallel to the workpiece.
As a result, Powermax users can cut closer, or more flush, to the base metal than ever before. This will significantly reduce the need for grinding and increase the opportunity to reuse lugs and attachments.
This flush cutting process will be ideal for jobs that require the separation of two metals.
Hypertherm
07 3103 1695
www.hypertherm.com